trending
Company News
Access Healthcare Practice and biomedwoRx Announce Strategic Partnership

EXHIBITOR News
Marty Smith Certifies 14 in Lean Six Sigma Orange Belt Training for Trade Show Exhibitors

EXHIBITORLIVE News
EXHIBITORLIVE! Begins Next Chapter for Top-Rated EXHIBITOR Conference

New Products
XING EVENTS Introduces people2meet Tool by XING

Shows & Events
Gaming Exhibits Grow by 30 Percent at the 2015 International CES

Company News
Reed Exhibitions Signs Joint Venture with Triune Exhibitors Pvt. Ltd.

New Products
Brand Management Group Introduces KODAK Universal Backlit Glossy Film

EXHIBITOR News
EXHIBITOR Magazine's Portable/Modular Awards Now Accepting Entries

submit your news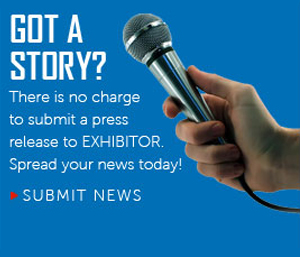 email newsletter
Company News, New Products
AllianceTech Introduces Intelligent CHECK-IN for Conferences and Events
5/29/2014


AllianceTech, an Austin, Texas-based company, announced Intelligent CHECK-IN, a streamlined, scalable, and intuitive check-in and badge printing solution for conferences and events.

Using a downloadable app, event organizers can easily configure the check-in and badging process for their shows within seconds. Long lines and the costs associated with large onsite staffs are eliminated by utilizing Intelligent CHECK-IN. The self-service solution allows attendees to easily check in using smartphones, tablets, or printed confirmation letters. Once attendees are checked in, badges are printed on demand within seconds. Conference and event managers no longer need to take hours to pre-print, sort and alphabetize badges prior to an event.

Intelligent CHECK-IN supports multiple badge types, so event organizers can utilize paper or PVC badges that incorporate NFC, RFID, QR codes or barcodes, even adding photos or other graphics. Event organizers can immediately access real-time reports to review attendee check-in data as it occurs.

"Intelligent CHECK-IN will revolutionize the check-in and badging process for trade shows, conferences and events," commented Art Borrego, chief executive officer, AllianceTech. "For example, having flexibility with check-in stations located in multiple areas throughout a venue or even in various venues, provides convenience for VIPs or attendees wanting to check in at their hotels or other areas, avoiding the formal registration area entirely. This is the kind of differentiated service that attendees notice and appreciate."

Intelligent CHECK-IN is available now through AllianceTech. For more information, click www.alliancetech.com/solutions/check-in-badging/intelligent-check-in/overview.


About AllianceTech
AllianceTech is a business intelligence solutions provider focused on technology and business intelligence for trade shows, conferences and events. The company was the first to offer an Intelligent RFID solution to track attendee interests and preferences at marketing events. AllianceTech has extensive experience in successfully delivering event solutions for Intelligent RFID, NFC, mobile, QR code and barcode scanning to collect critical business intelligence for effective event measurement, sales enablement, and integrate with marketing automation and CRM back-end systems. For more information, go to www.AllianceTech.com.




Contact:


marilyn@kronercommunications.com







More information about Alliance Tech...
FIND IT - MARKETPLACE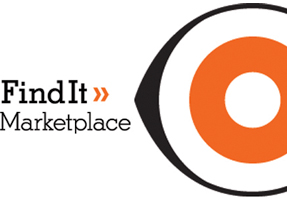 Promotional Products

Bagmasters, Division of Majestic Marketing Inc.

Exhibit Program Management

The Booth MomŽ

Mobile Applications

Alliance Tech

Exhibit Producers

Lynch Exhibits

>> More Products