trending
Company News
Access Healthcare Practice and biomedwoRx Announce Strategic Partnership

EXHIBITOR News
Marty Smith Certifies 14 in Lean Six Sigma Orange Belt Training for Trade Show Exhibitors

EXHIBITORLIVE News
EXHIBITORLIVE! Begins Next Chapter for Top-Rated EXHIBITOR Conference

New Products
XING EVENTS Introduces people2meet Tool by XING

Company News
Reed Exhibitions Signs Joint Venture with Triune Exhibitors Pvt. Ltd.

Shows & Events
Gaming Exhibits Grow by 30 Percent at the 2015 International CES

New Products
Brand Management Group Introduces KODAK Universal Backlit Glossy Film

EXHIBITOR News
EXHIBITOR Magazine's Portable/Modular Awards Now Accepting Entries

submit your news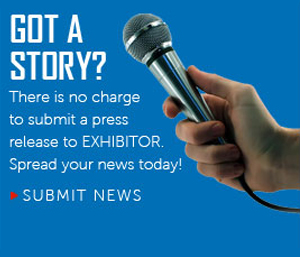 email newsletter
Company News
Exhibit Surveys Releases White Paper: 'How Anchor Exhibitors Plan, and How Organizers Can Benefit'
5/29/2014


Exhibit Surveys, Inc. announced that a new white paper, "How Anchor Exhibitors Plan, and How Organizers Can Benefit," by CEO and president Skip Cox, is now available on its web site.

The new white paper highlights how show organizers can deliver more value by better enabling exhibitors to achieve their strategic objectives. By improving their understanding of anchor exhibitors' event marketing strategies, including how they select shows, make investment decisions, project and calculate ROI (Return On Investment), and approach lead generation and follow-up, the organizer deepens relationships with these anchors, increasing the likelihood of the event's continued success.

As an example, Cox described how one Exhibit Surveys client approached the challenge. This industry association appointed a "vice president of strategic accounts" who learned about exhibitors' needs, and then shared meaningful show-related and industry-specific information that contributed to improving exhibitor results. The association worked with Exhibit Surveys to measure the top-line performance of more than 25 of the show's largest exhibitors and presented these results to corporate event managers and key executives. By doing so, the association assumed the role of a partner, providing very strategic information that engaged the interest of top executive management.

"The issues to be better understood are not limited to the very tactical problems facing the exhibit managers," commented Jonathan "Skip" Cox, CEO and president, Exhibit Surveys Inc. who authored the paper. "Instead, it's the key pressures that are keeping the executive management of these exhibiting companies up at night. Having a deeper appreciation of these customers will enable organizers to position their events within the context of the exhibitors' strategic objectives, thereby paving the way for the organizers to deliver more value to this relationship."

To download the free white paper, click www2.exhibitsurveys.com/l/31042/2014-05-22/4tcc7.


About Exhibit Surveys, Inc.
Exhibit Surveys, Inc. has specialized exclusively in conducting research, measurement and strategic consulting for the exhibition and event marketing industry for 51 years. The award-winning company has conducted primary research on more than 5,000 exhibitions and events and over 10,000 individual exhibits in all major segments of commerce on six continents. Its clients represent all segments of the event industry, including exhibition organizers, exhibitors, private event organizers, suppliers, CVBs and convention facilities. For more information, follow Exhibit Surveys on Facebook, Twitter, LinkedIn, and visit www.exhibitsurveys.com or call 1.800.224.3170. To download free white papers, go to www.exhibitsurveys.com/whitepapers.




Contact:


marilyn@kronercommunications.com


Related News
Exhibit Surveys White Paper Explores How Exhibitor Trends Impact Show Organizers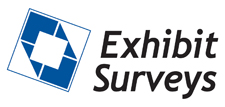 More information about Exhibit Surveys, Inc....
FIND IT - MARKETPLACE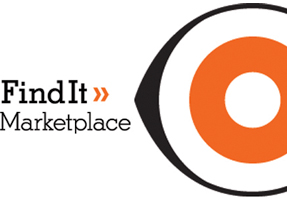 Audiovisual Display Stands

Lilitab

Magicians

Trade Shows On Steroids

Exhibit Producers

The Rogers Company

Modular Exhibit Systems

The Exhibit Pro, Inc.

>> More Products