trending
Company News
Access Healthcare Practice and biomedwoRx Announce Strategic Partnership

EXHIBITOR News
Marty Smith Certifies 14 in Lean Six Sigma Orange Belt Training for Trade Show Exhibitors

EXHIBITORLIVE News
EXHIBITORLIVE! Begins Next Chapter for Top-Rated EXHIBITOR Conference

New Products
XING EVENTS Introduces people2meet Tool by XING

Shows & Events
Gaming Exhibits Grow by 30 Percent at the 2015 International CES

Company News
Reed Exhibitions Signs Joint Venture with Triune Exhibitors Pvt. Ltd.

New Products
Brand Management Group Introduces KODAK Universal Backlit Glossy Film

EXHIBITOR News
EXHIBITOR Magazine's Portable/Modular Awards Now Accepting Entries

submit your news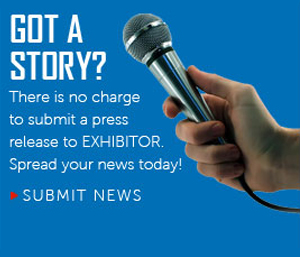 email newsletter
Company News, People, Venues & Destinations
Scotiabank Convention Centre Adds Ryan Latimer as Sales Manager
5/29/2014


The Scotiabank Convention Centre, in Niagara Falls (SCCN) is pleased to welcome Ryan Latimer, who joins the ranks of its team of sales professionals as an Ottawa-based Sales Manager for national associations and government markets.

"Ryan brings with him an impressive set of skills and experience, which are sure to be an excellent addition to our growing team," says Jeremy Tyrrell, Director of Sales at the Scotiabank Convention Centre, commenting on the solid reputation that Ryan has built in the hospitality industry over the last 20 years, and adds: "Being based in Ottawa will give Ryan an incredible opportunity to work personally with our valued national association and government clients right in their own city, at their convenience, allowing him to be a more engaged and effective representative of the convention centre and the region."

Ryan Latimer brings to his new role a unique and enthusiastic business perspective to the needs of the not-for-profit sector and government organizations. He has established himself over the years as an account manager at the Ottawa Convention Centre and most recently at various hotel sales roles; strongly focused on clients' success and becoming in tune with the importance of meetings and conventions and is dedicated to ensuring customer satisfaction. Ryan believes in giving back to the local community, and is an active member of both Meeting Professional International (MPI) Ottawa Chapter, and Canadian Society of Association Executives (CSAE) Ottawa-Gatineau where he participates in many volunteer programs and committees such as the "School Breakfast Program" and the CSAE PACE Committee.

"It's quite an exciting opportunity," says Ryan Latimer, Sales Manager. "The Scotiabank Convention Centre is an amazing facility located in world-class destination, and they have built an incredible team to match. At all levels, the team at the convention centre is devoted to success --- I am proud to be representing them and Niagara in our nation's capital!" he adds.

Ryan Latimer joined the Sales Team at the Scotiabank Convention Centre on Monday, May 26, 2014 and will be based in Ottawa, Ontario. Individuals interested in contacting Ryan, may reach him directly by calling 905.357.6222 or email:rlatimer@fallsconventions.com


About the Scotiabank Convention Centre
The Scotiabank Convention Centre, in Niagara Falls, Canada (SCCN) is the region's largest meetings & events facility. Much more than any ordinary convention and meeting facility, the SCCN aims at becoming an innovator of the unconventional and a model of a new class of 'green' convention & meeting facilities committed to sustainability and community leadership. The SCCN opened its doors in April 2011, and since then has welcomed over half a million guests and visitors for meetings and events that draw from the magic of Niagara's many natural wonders, its rich history, culinary delights, and year-round cultural activities. For more information, please visit the SCCN Website at www.fallsconventions.com.




Contact:


hibarra@fallsconventions.com







FIND IT - MARKETPLACE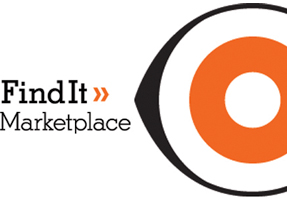 Lighting Products

Light Craft Manufacturing Inc.

| | |
| --- | --- |
| | |

Cable Display Systems

Gyford StandOff SystemsŪ

Outdoor Displays and Signs

Orbus Exhibit & Display Group

>> More Products