trending
Company News
Access Healthcare Practice and biomedwoRx Announce Strategic Partnership

EXHIBITOR News
Marty Smith Certifies 14 in Lean Six Sigma Orange Belt Training for Trade Show Exhibitors

EXHIBITORLIVE News
EXHIBITORLIVE! Begins Next Chapter for Top-Rated EXHIBITOR Conference

New Products
XING EVENTS Introduces people2meet Tool by XING

Shows & Events
Gaming Exhibits Grow by 30 Percent at the 2015 International CES

Company News
Reed Exhibitions Signs Joint Venture with Triune Exhibitors Pvt. Ltd.

New Products
Brand Management Group Introduces KODAK Universal Backlit Glossy Film

EXHIBITOR News
EXHIBITOR Magazine's Portable/Modular Awards Now Accepting Entries

submit your news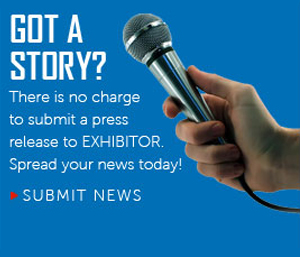 email newsletter
Company News
Group Delphi Breaks Ground at its New Location in Fort Wayne, Indiana
6/5/2014


Group Delphi launched a major expansion of its presence in Fort Wayne, Indiana, investing more than $4 million to lease and equip a new 200,000 square-foot facility. The Midwest division will consolidate under one roof operations now spread across multiple buildings at Group Delphi's current Fort Wayne campus. Construction will begin immediately on the 200,000 square-foot facility, which can accommodate an additional 200,000 square feet in the future.

Group Delphi anticipates creating 68 new jobs by 2017. The new facility will house offices, graphics production, exhibit fabrication and rental, storage, and logistics with a focus on state of the art production.

"Our production and warehousing needs have grown because of client demand and the attractiveness of producing in and deploying from such a cost efficient, central U.S. hub. We have found that the business climate in Indiana is ideal for our expansion," said Justin Hersh, CEO and founder of Group Delphi. "This facility will continue our focus on staying competitive while offering our customers the highest level of service".


About Group Delphi
Group Delphi is the combination of three innovative companies -- Delphi Productions (Alameda, CA), ICON Exhibits (Ft. Wayne, IN) and GGE (San Francisco, CA) – merging to form a diversified enterprise with a robust product, service and solutions offering for organizations in the trade show, event, museum and retail marketplace. Group Delphi has two U.S. production locations – one in Alameda, CA and one in Ft. Wayne, IN – as well as an office in Paris and partners worldwide. When you choose Group Delphi to create experiences, environments and digital content for your trade shows, events, museum or retail installation, you can expect our commitment to service to drive everything we do. For more information, go to www.groupdelphi.com.




Contact:


justin.hersh@groupdelphi.com


Related News
Group Delphi Takes Leadership Role at EXHIBITOR2014






More information about Group Delphi...
FIND IT - MARKETPLACE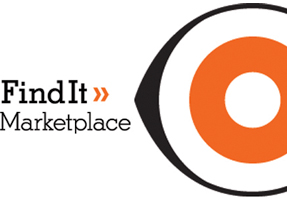 Banner Displays

Skyline Exhibits

Exhibit Producers

Lynch Exhibits

International

3D Exhibits

In-line Systems

OCTANORM USA Inc.

>> More Products