trending
Company News
Access Healthcare Practice and biomedwoRx Announce Strategic Partnership

EXHIBITOR News
Marty Smith Certifies 14 in Lean Six Sigma Orange Belt Training for Trade Show Exhibitors

EXHIBITORLIVE News
EXHIBITORLIVE! Begins Next Chapter for Top-Rated EXHIBITOR Conference

New Products
XING EVENTS Introduces people2meet Tool by XING

Company News
Reed Exhibitions Signs Joint Venture with Triune Exhibitors Pvt. Ltd.

New Products
Brand Management Group Introduces KODAK Universal Backlit Glossy Film

EXHIBITOR News
EXHIBITOR Magazine's Portable/Modular Awards Now Accepting Entries

Company News
AEG Releases 2014 Sustainability Report and Shows Progress Toward 2020 Environmental Goals

submit your news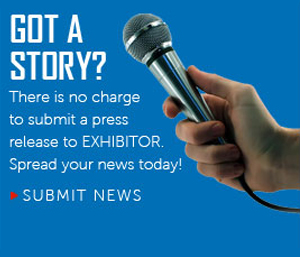 email newsletter
Company News, New Products
Display Supply & Lighting, Inc. Introduces Two New LED Display and Accent Lights
6/5/2014


Display Supply & Lighting, Inc. is proud to introduce two new, UL Listed LED Display and Accent Lights. Both are designed for lighting display cases, counter tops, product and retail displays and more.

The DSL1000 has a flexible head that adjusts to a 45° angle and a fixture body that swivels 360° plus. This sleekly designed LED fixture offers three (3) LED chips, 5 watts total, with a 25° beam spread and is available in two color temperatures: 3000K and 5000K with a CRI of 85.

DS&L's New LED Linear Accent Light is available in four (4) linear lengths: 34", 46", 58" and 70" and is available in two color temperature options, 3000K for warm tones and 5000K to enhance cooler tones. This new LED fixture offers Energy-efficient LEDs which make items shine brilliantly.

"We are proud to be able offer two additional high quality LED options that will provide even more lighting solutions for our customers," said Rob Cohen, Vice President of DS&L. "DS&L is dedicated to meeting our customers' expectations with superior service, high quality, value pricing and innovative products and these two new LED fixtures are a perfect fit to meet the rigors demanded by our customers' projects."


About Display Supply & Lighting, Inc.
DS&L is a leading supplier of lighting and supply products to the trade show and display industries for over 35 years. In addition to assisting customers with the selection of products that best meet their application needs, DS&L also provides complete lighting layout, application engineering services, onsite installation oversight services and product selection assistance. For more information, visit www.dslgroup.com or call (800) 468-1488.




Contact:


rcohen@dslgroup.com


Related News
Display Supply & Lighting, Inc. Introduces New 360° LED Light Emitting Cylinder






FIND IT - MARKETPLACE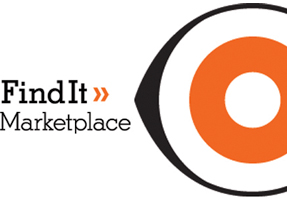 Lighting Products

Light Craft Manufacturing Inc.

Interactive Multimedia

Cineviz

International

SAKURA International Inc.

| | |
| --- | --- |
| | |

>> More Products