trending
Company News
Access Healthcare Practice and biomedwoRx Announce Strategic Partnership

EXHIBITOR News
Marty Smith Certifies 14 in Lean Six Sigma Orange Belt Training for Trade Show Exhibitors

EXHIBITORLIVE News
EXHIBITORLIVE! Begins Next Chapter for Top-Rated EXHIBITOR Conference

New Products
XING EVENTS Introduces people2meet Tool by XING

Company News
Reed Exhibitions Signs Joint Venture with Triune Exhibitors Pvt. Ltd.

Shows & Events
Gaming Exhibits Grow by 30 Percent at the 2015 International CES

New Products
Brand Management Group Introduces KODAK Universal Backlit Glossy Film

EXHIBITOR News
EXHIBITOR Magazine's Portable/Modular Awards Now Accepting Entries

submit your news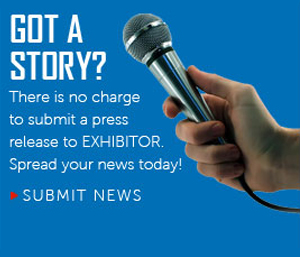 email newsletter
Company News
URway Holdings and AV Rental Depot Sign Kiosk Sales and Rental Distribution Agreement
6/19/2014


URway Holdings is dedicating its kiosk business line resources to expand its footprint in the growing audiovisual marketplace. "I have longed believed that the mainstream audiovisual market was not adequately served by the traditional interactive kiosk or digital display vendors and over the past few years I have refocused on growing our two kiosk business lines in this mature and expanding market," said Edward Crowley, the President & CEO of URway Holdings and founder of URway Kiosks, the manufacturer of the Sojourn series kiosks.

"These focused efforts; combined with the broad acceptance of the URway Kiosks Sojourn series kiosk for temporary and permanent deployments has reinforced our desire to have a strong audiovisual market partner. We were looking for a partner with extensive industry knowledge, expansive reach across the traditional AV market, that also had strong sales and support expertise and in the special events, exhibits and rental markets," Crowley said. "We certainly found all of these and more with our new AV Rental Depot partnership," Crowley added.

"What better show than the annual InfoComm trade show, the trade association representing the professional audiovisual and information communications industries worldwide. This show allows us to announce this new sales and distribution partnership with URway and allows the InfoComm attendees and current AV Rental Depot customers to see this unique, modular kiosk platform in person," said James Cullen, General Manager at Boca Raton based AV Rental Depot.

To have a firsthand look at the Sojourn series kiosk, you can visit the AV Rental Depot team booth at the annual InfoComm show this June 18th – 20th at the Las Vegas Convention Center.


About AV Rental Depot (AVRD)
AV Rental Depot (AVRD), a division of show production leader Multi Image Group (MIG), is South Florida's premier source for audiovisual equipment rentals and event production. Our primary area of service is Fort Lauderdale, Miami, Boca Raton, West Palm Beach, Wellington, Delray Beach and all of the Palm Beaches! However, we also supply specialty equipment rentals and event service across the United States. For more information, go to www.avrentaldepot.com.

About URway Holdings, LLC.
URway Holdings is a group of dynamic companies providing unique solutions for our expanding and evolving digital ecoSystem. Our family of dynamic, digital solution companies, including URway Kiosks, OneSource Interactive, EuroTouch Kiosks and PicsWare, provide a 360° landscape of the entire Connected Digital World. We partner closely with our clients, assist and guide them as we develop and deploy turnkey, dynamic, customer engaging digital solutions for the connected digital omni-channel world. Visit www.URwayHoldings.com for more information.




Contact:


info@URwayHoldings.com


Related News
URway Holdings Consolidates Brands






More information about URway Holdings, LLC....
FIND IT - MARKETPLACE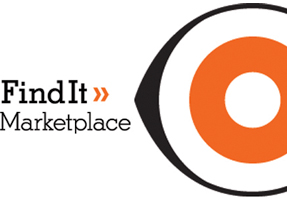 Exhibit Producers

Structure Exhibits

Modular Exhibit Systems

Tiger Presentations

Pop-Up

Colorado Timberline

Graphics - Large Format

Color Reflections Las Vegas

>> More Products