trending
Company News
Access Healthcare Practice and biomedwoRx Announce Strategic Partnership

EXHIBITOR News
Marty Smith Certifies 14 in Lean Six Sigma Orange Belt Training for Trade Show Exhibitors

EXHIBITORLIVE News
EXHIBITORLIVE! Begins Next Chapter for Top-Rated EXHIBITOR Conference

New Products
XING EVENTS Introduces people2meet Tool by XING

Company News
Reed Exhibitions Signs Joint Venture with Triune Exhibitors Pvt. Ltd.

Shows & Events
Gaming Exhibits Grow by 30 Percent at the 2015 International CES

New Products
Brand Management Group Introduces KODAK Universal Backlit Glossy Film

EXHIBITOR News
EXHIBITOR Magazine's Portable/Modular Awards Now Accepting Entries

submit your news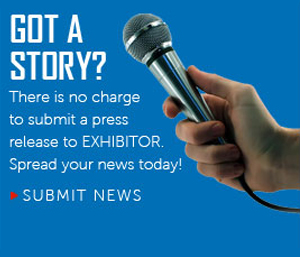 email newsletter
Company News, New Products
Source Trivia Launches Entertainment Platform for Event Planners and Associations
6/26/2014


Source Trivia announced the launch of its entertainment platform for event and association planners. "Be the Hit of the Party!" enables planners to deliver high caliber, hosted entertainment without the expense of hiring a professional talent. It provides a unique way to entertain, inform and engage an audience. The game platform also serves as a tool for delivering presentations, training, team building and breaking the ice.

"Be the Hit of the Party!" is comprised of an easy to use software application, a trivia database and an audience voting system. It combines music and trivia in an active, participatory way. Planners tailor an event by selecting songs and may even add their own trivia questions and photos. Music makes an event lively. Clever content makes it fun. Audience participation makes it active. Competition keeps it interesting. A timer and automatic scoring makes it fast-paced.

Creative segues constitute the free-association aspect of the game. For example, as the song "Horse with No Name" plays, questions about race horse names are presented. A song's year of release may lead to questions about historic events, awards, movies and TV shows. Choosing songs that support segues to event-related topics can be a fun part of the planning process.

According to the system's inventor, John Pestotnik, "Audiences embrace this activity. Humorous choices and surprising answers make people laugh. Event sponsors want to donate and be associated with the fun. The game appeals to extroverts and introverts equally well. The system creates fun and unique experiences evidenced by the fact that every beta event we hosted led to a follow-up booking."


About Source Trivia:
Source Trivia LLC is a software and content development company based in West Des Moines, Iowa. It specializes in applications for interactive group entertainment. Source Trivia participates in Microsoft's BizSpark program and is a business partner with Sunsky Electronic Design & Development Company. For more information go to www.sourcetrivia.com.




Contact:


jpestotnik@sourcetrivia.com







FIND IT - MARKETPLACE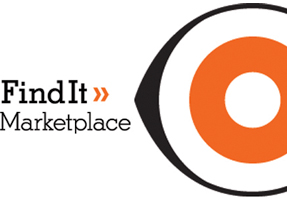 In-line Systems

Skyline Exhibits

Lighting Products

Light Craft Manufacturing Inc.

Furniture

AFR Trade Show Furnishings

Exhibit Producers

Apple Rock

>> More Products