trending
Company News
Access Healthcare Practice and biomedwoRx Announce Strategic Partnership

EXHIBITOR News
Marty Smith Certifies 14 in Lean Six Sigma Orange Belt Training for Trade Show Exhibitors

EXHIBITORLIVE News
EXHIBITORLIVE! Begins Next Chapter for Top-Rated EXHIBITOR Conference

New Products
XING EVENTS Introduces people2meet Tool by XING

Shows & Events
Gaming Exhibits Grow by 30 Percent at the 2015 International CES

Company News
Reed Exhibitions Signs Joint Venture with Triune Exhibitors Pvt. Ltd.

New Products
Brand Management Group Introduces KODAK Universal Backlit Glossy Film

EXHIBITOR News
EXHIBITOR Magazine's Portable/Modular Awards Now Accepting Entries

submit your news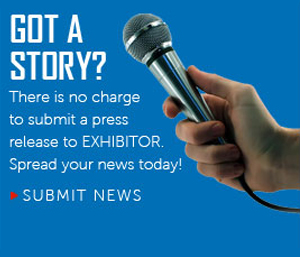 email newsletter
Company News, People
Group Delphi Announces Additions to its National Sales and Account Management Teams
6/26/2014


Group Delphi announces major additions to its national sales and account management teams, enhancing its presence in the technology and corporate interiors segments of the exhibit industry.

Adding to the company's already considerable strength in the Pacific Northwest, Washington-based account executive Sparky Sanford has deep roots in high tech, lighting and broadcast while Scott Smoot, whose expertise in corporate interiors brings enhanced dimensions to Group Delphi's museum and permanent installation department, works in Oregon. Both will be part of the respective teams in Alameda. Corey McBride, a veteran project manager, has joined the company and will be based in Alameda as well.

Jonathan White and Travis Scheaffer have come on board at Group Delphi's Ft. Wayne facility. Both are seasoned account managers who will continue the tradition of customer support that is an integral part of the Group Delphi brand.

"We are delighted to bring this amazing influx of talent to Group Delphi," said Justin Hersh, CEO and founder, Group Delphi. "Our expanded national presence gives us the power to serve our customers and their customers in unique, innovative ways. They are experienced professionals with loyal followings and sophisticated skills that will greatly benefit Group Delphi and our client base. We are pleased to welcome them."


About Group Delphi
Group Delphi is the combination of three innovative companies -- Delphi Productions (Alameda, CA), ICON Exhibits (Ft. Wayne, IN) and GGE (San Francisco, CA) - merging to form a diversified enterprise with a robust product, service and solutions offering for organizations in the trade show, event, museum and retail marketplace. Group Delphi has two U.S. production locations - one in Alameda, CA and one in Ft. Wayne, IN - as well as an office in Paris and partners worldwide. When you choose Group Delphi to create experiences, environments and digital content for your trade shows, events, museum or retail installation, you can expect our commitment to service to drive everything we do. For more information go to www.groupdelphi.com.




Contact:


justin.hersh@groupdelphi.com







More information about Group Delphi...
FIND IT - MARKETPLACE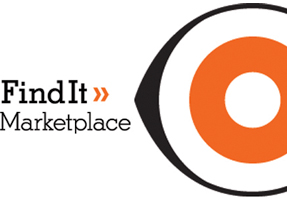 Exhibit Producers

Origin, a division of Orbus Exhibit & Display Group

Exhibit Producers

Matrex Exhibits

International

SAKURA International Inc.

Exhibit Producers

Blue Sky Exhibits

>> More Products