trending
Company News
Kaon Interactive and GE Healthcare Take 1st Place at DxMA Global Marketing Summit

New Products
Kaon Interactive Introduces Advanced B2B Marketing Platform

Associations/Press
HCEA Launches New Look with New Logo

Venues & Destinations
Las Vegas Rallies in Support of North American Meetings Industry Day

Company News
Fixation Marketing Wins 'Best Online Ad' Award for Client BIO

New Products
Post-Up Stand Expands Printing Capabilities on Metal and Wood

Company News
The National Conference Center Recommends Ten Top Apps For Event Planners

People
The EDPA Foundation's Annual Student Scholarship Program Now Accepting 2015 Applications

submit your news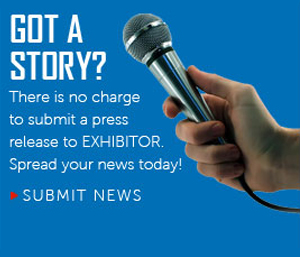 email newsletter
Metal Storm 2014: BlueHive and Methods Machine Tools Inc.
7/3/2014


Metal Storm 2014 took place at Methods Machine Tools' newly branded "Technology Center" in Sudbury, MA, on June 9-13.

Over 1,500 people attended the country's premier in-house machine tool show on the all-access days of Wednesday and Thursday, witnessing over 50 machines under power, each designed to demonstrate the latest in CNC technology and software, showcasing expertise in applications engineering, service support, robotics, and automation. The technologies were provided by Nakamura Tome, FANUC America Corporation, YASDA, Feeler, Tsudakoma and FFG Europe.

Monday and Tuesday were dedicated to technical training with the several manufacturers, while Friday was 'Student Day', where the facility was opened for visits from to technical schools in the area.

The event's installation was undertaken by Worcester design firm, BlueHive Strategic Environments, and was led by industry veteran, Keith Guyer and up and coming exhibit strategist, Caitlyn Hanlon.

BlueHive provided a comprehensive installation that covered 29,000 sq. ft. and included :
• 15 tension fabric structures
• A monolithic custom laminated logo icon archway 20' wide x 15' high
• Repurposed linear exhibits to act as registration and pre-registration areas
• Rental reception counters, pedestals and 21 various Machine ID graphic posts and monitor stand graphics
• One 55" Multitouch monitor
• 7 Friendly Way touchscreen kiosks with lead capture readers and nine monitors on stands driven by Apple mini's
• Red carpet at the entrance

The process behind the installation was simple. At our first meeting, Methods expressed the objective for attendees to walk away feeling and knowing that Methods Machine is a total end-to-end turnkey provider of tooling machines and not simply a reseller of machines, which they referred to as being a "trunk-slammer". BlueHive helped them to accomplish this mission at Metal Storm, with a momentum which will be carried onto IMTS – The International Machine Technology Show – September 8-13th in Chicago where they have a 220' x 70' space where most of these exhibit elements will be repurposed and then some.

Bryon Deysher, President and CEO of Methods Machine Tools, was more than pleased with the results, stating, "This was the Best representation of Methods by far. Blue Hive is a truly dedicated team of experts, who have nothing but their clients best interest at heart. They are a team that truly dedicates itself to making its customers shine."

This private trade show is a growing niche in the industry as such events provide companies with a captive audience without the presence of competitors vying for attendee attention and interaction. The concept is an excellent idea for the businesses involved, but it demands perfect execution in order to fully succeed.


About BlueHive
BlueHive specializes in the design and production of trade show exhibits and branded environments for a growing list of global clients. For more information, go to www.blue-hive.com.




Contact:


afinlay@blue-hive.com


Related News
Keith Guyer Joins BlueHive as Director of Corporate Development






FIND IT - MARKETPLACE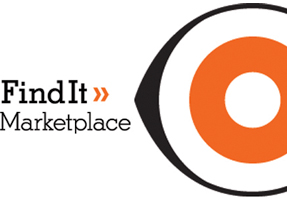 Counters

Expand International of America, Inc.

Flooring

Harlequin Floors

Frames and Displays

Displays2Go

Graphics - Grand Format

Orbus Exhibit & Display Group

>> More Products