trending
Company News
Access Healthcare Practice and biomedwoRx Announce Strategic Partnership

EXHIBITOR News
Marty Smith Certifies 14 in Lean Six Sigma Orange Belt Training for Trade Show Exhibitors

EXHIBITORLIVE News
EXHIBITORLIVE! Begins Next Chapter for Top-Rated EXHIBITOR Conference

New Products
XING EVENTS Introduces people2meet Tool by XING

Company News
Reed Exhibitions Signs Joint Venture with Triune Exhibitors Pvt. Ltd.

Shows & Events
Gaming Exhibits Grow by 30 Percent at the 2015 International CES

New Products
Brand Management Group Introduces KODAK Universal Backlit Glossy Film

EXHIBITOR News
EXHIBITOR Magazine's Portable/Modular Awards Now Accepting Entries

submit your news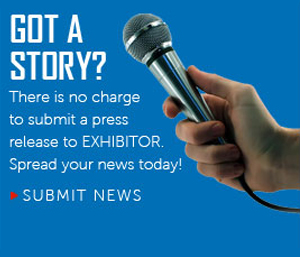 email newsletter
Company News
Drytac Canada Relocates Office to Brampton, Ontario
7/3/2014


Drytac has announced the relocation of its Canadian operation from Concord to Brampton, Ontario, effective June 23, 2014.

As one of a few companies with adhesive coating operations in Canada, Drytac produces a vast range of products for the graphic and industrial markets, including PVC and OPP laminating films and adhesives for labels, tags and fabric.

The relocation results in warehouse space that is now adjacent to Drytac's manufacturing facility where two coating lines are operated. It also allows for the consolidation and expansion of Drytac's converting operations, which include sheeting. Having both facilities in close proximity to each other will ensure a seamless transition from production to distribution.

Office space and meeting rooms with a state-of-the-art video conferencing system are also features of the new building. An application center designed to showcase the company's self-adhesive window, wall and floor graphics solutions is expected to be completed later this year.

"Our move will allow us to serve our customers at the highest level possible," states Richard Kelley, Drytac Chairman & CEO. "We will be able to effectively handle all business inquiries from a centralized location."

While the address has changed, the existing phone and fax numbers for Drytac Canada will remain the same. For further information, please call toll free 800-353-2883 or email toronto@drytac.com.


About Drytac®
Drytac is an international manufacturer of adhesive-coated products, including graphic films, window films, double-sided tapes, self-adhesive print media, label stock, industrial adhesives, and heat-activated and pressure-sensitive laminates and mounting adhesives. Drytac can also create unique customized adhesive products to customer specifications. For more information, visit www.drytac.com.




Contact:


victoriadoucet@drytac.com


Related News
Drytac Donates to SIUE Solar Car Team






FIND IT - MARKETPLACE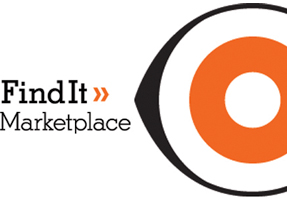 | | |
| --- | --- |
| | |

Exhibit Producers

Skyline Exhibits

Modular Exhibit Systems

Aluvision Inc.

| | |
| --- | --- |
| | |

>> More Products