trending
Company News
Access Healthcare Practice and biomedwoRx Announce Strategic Partnership

EXHIBITOR News
Marty Smith Certifies 14 in Lean Six Sigma Orange Belt Training for Trade Show Exhibitors

EXHIBITORLIVE News
EXHIBITORLIVE! Begins Next Chapter for Top-Rated EXHIBITOR Conference

New Products
XING EVENTS Introduces people2meet Tool by XING

Shows & Events
Gaming Exhibits Grow by 30 Percent at the 2015 International CES

Company News
Reed Exhibitions Signs Joint Venture with Triune Exhibitors Pvt. Ltd.

New Products
Brand Management Group Introduces KODAK Universal Backlit Glossy Film

EXHIBITOR News
EXHIBITOR Magazine's Portable/Modular Awards Now Accepting Entries

submit your news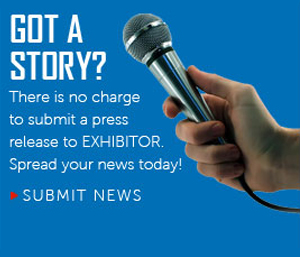 email newsletter
International , Shows & Events
New ASIAMANIA! Expo in Seoul to See Fusion of Cultures
7/10/2014


Coex in Seoul has announced the launch of brand-new expo ASIAMANIA! to see participation from culture, tourism, and entertainment organizations across Korea, China, Russia, and Japan. ASIAMANIA! is to take place at Coex during Japan's Golden Week and Korea's official Tourism Week from Thursday, April 30th to Sunday, May 3rd 2015.

The aim of ASIAMANIA! is to provide a fun and interactive space for Asia's iconic brands, traditions, and products. The expo will include culture experiences, food tasting, cosmetics, arts and crafts, fashion, and travel information from a variety of countries.

Official Guest Country, Russia, will have their own pavilion offering a wealth of information and exclusive hands-on activities. Russia's participation in ASIAMANIA! coincides with what has been named the 2014-2015 official Korea-Russia 'Mutual Visit Year' with visa exemptions and other incentives encouraging increased travel between the two nations.

ASIAMANIA! forms part of new mega-event C-Festival, also from April 30th, 2015 at Coex. C-Festival will include multiple exhibitions, grand sales, K-Pop concerts, and more, and is expected to draw up to 2 million visitors to the exhibition center and surrounding area in Gangnam, Seoul. C-Festival celebrates the launch of Coex's MICE Cluster initiative, which will see 12 of the World Trade Center Seoul's MICE facilities, including Coex, cooperate to provide more integrated, streamlined business travel and tourism services.

Coex CEO Mr. Bokyung Byun says, "We are excited to launch ASIAMANIA! as a new, important exhibition for the Asian travel, tourism and culture industry. We expect it to be a popular aspect of the C-Festival, and we are looking forward to celebrating the beginning of the WTC MICE Cluster."

Both ASIAMANIA! and the C-Festival are to become annual events, adding to what is Coex's already strong portfolio of 25 diverse exhibitions organized and hosted in house each year. For more information about ASIAMANIA! visit the website www.asiamania.kr or contact the Coex Global Marketing Team at +82-2-6000-1121, rmshepherd@coex.co.kr, or go to www.coex.co.kr.




Contact:


rmshepherd@coex.co.kr







FIND IT - MARKETPLACE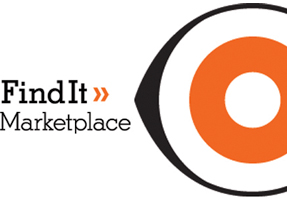 In-line Systems

Olson Visual Displays

Fabric Draping

Radius Display Products

Lighting Products

Light Craft Manufacturing Inc.

Lighting Products

Prism Trade Show Lighting

>> More Products