trending
Company News
Access Healthcare Practice and biomedwoRx Announce Strategic Partnership

EXHIBITOR News
Marty Smith Certifies 14 in Lean Six Sigma Orange Belt Training for Trade Show Exhibitors

EXHIBITORLIVE News
EXHIBITORLIVE! Begins Next Chapter for Top-Rated EXHIBITOR Conference

New Products
XING EVENTS Introduces people2meet Tool by XING

Company News
Reed Exhibitions Signs Joint Venture with Triune Exhibitors Pvt. Ltd.

New Products
Brand Management Group Introduces KODAK Universal Backlit Glossy Film

EXHIBITOR News
EXHIBITOR Magazine's Portable/Modular Awards Now Accepting Entries

Company News
AEG Releases 2014 Sustainability Report and Shows Progress Toward 2020 Environmental Goals

submit your news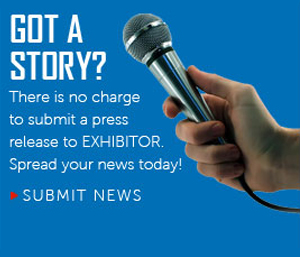 email newsletter
Company News
ExpoDisplays Receives New RFP Certification from EDPA
7/10/2014


Frustrations from the traditional RFP process, led ExpoDisplays to take steps to gain RFP Certification from EDPA. Conventional RFP processes put countless hours of work on those seeking to purchase an exhibit. With the new certification, the time and work has been done for the customers by EDPA. The certification is only awarded to companies who meet the most stringent standards for business practices in the industry.

ExpoDisplays is one of the first exhibit houses to receive this certification and currently the only one in the Southeast. The EDPA RFP Certification assures prospective clients that the member company adheres to industry standards and best practices relating to ethical business practices, industry experience and participation, fiscal responsibility and operational methodology. Jay Burkette, Vice President of ExpoDisplays said, "The certification program is a great move for the industry. It gives our clients a benchmarking tool when considering, selecting or working with an exhibit house partner." Burkette, a 30-year industry veteran, currently serves as EDPA President.

The EDPA RFP Certification Program was launched in early 2014 in response to an industry survey of corporate trade show exhibitors that revealed a desire for more transparency and consistency during the RFP process.


About ExpoDisplays
Founded in 1970, ExpoDisplays is one of the nation's leading display manufacturers with over 200 Distributors worldwide. Headquartered in Birmingham, AL, ExpoDisplays is a full service exhibit house. Services include exhibit and graphic design, fabrication, installation, storage and exhibit management. Unlike most exhibit house that manufactures either custom exhibits or portable displays, ExpoDisplays manufactures both. This includes over a dozen lines of trade show exhibit products. www.expodisplays.com.

About EDPA
The Exhibit Designers and Producers Association (EDPA), is an internationally recognized national trade association with more than 300 corporate members from 18 countries that are engaged in the design, manufacture, transport, installation and service of displays and exhibits primarily for the exhibition and event industry. For more information about the EDPA RFP Certification Program or to take immediate action, please contact Gwen Hill, EDPA VP of Education, by email at gwen.hill@exhibitforce.com or by phone at (713) 331-3325.




Contact:


terri@expodisplays.com


Related News
ExpoDisplays Launches Threads Fabric Exhibit System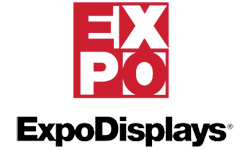 More information about ExpoDisplays...
FIND IT - MARKETPLACE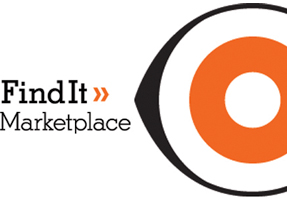 Rental

Structure Exhibits

Graphics - Large Format

E&E Exhibit Solutions

Modular Exhibit Systems

Aluvision Inc.

International

Giant International Ltd

>> More Products