trending
Company News
Access Healthcare Practice and biomedwoRx Announce Strategic Partnership

EXHIBITOR News
Marty Smith Certifies 14 in Lean Six Sigma Orange Belt Training for Trade Show Exhibitors

EXHIBITORLIVE News
EXHIBITORLIVE! Begins Next Chapter for Top-Rated EXHIBITOR Conference

New Products
XING EVENTS Introduces people2meet Tool by XING

Company News
Reed Exhibitions Signs Joint Venture with Triune Exhibitors Pvt. Ltd.

New Products
Brand Management Group Introduces KODAK Universal Backlit Glossy Film

Shows & Events
Gaming Exhibits Grow by 30 Percent at the 2015 International CES

EXHIBITOR News
EXHIBITOR Magazine's Portable/Modular Awards Now Accepting Entries

submit your news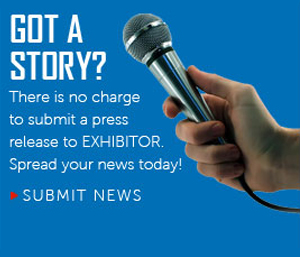 email newsletter
Company News, People, Shows & Events
Alliance Tech CEO to Lead Measurement Technology Discussion at CEMA Summit 2014
7/10/2014


Alliance Tech, an Austin, Texas-based event technology solutions provider announced that CEO Art Borrego will lead an educational panel discussion at the Corporate Event Marketing Association (CEMA) Summit 2014, taking place July 13 – 15 at the Hilton La Jolla Torrey Pines, La Jolla, CA.

CEMA Summit is the premier peer-to-peer annual event for leading event marketers and agency executives across industries to engage in keynote presentations and interactive panel discussions, addressing today's ever-changing marketing mix. Alliance Tech is a gold member of CEMA, and a CEMA Summit 2014 Marketplace sponsor.

Topic: Beyond the Measurement Piece - How to Structure and Tackle Big Data and Make it Work for You

When: July 15, 2014

Panelists: Art Borrego, CEO, AllianceTech; Ann Marie Cerise, global senior strategy portfolio manager, Philips Healthcare; and Jonathon "Skip" Cox, CEO and president, Exhibit Surveys, Inc.

Description: By using measurement technologies, we can now identify attendee preferences and behaviors, and draw solid conclusions about an event's effectiveness. In this session, you'll learn to combine the most relevant types of measurement technologies to obtain the most valuable data. But that is certainly not the stopping point for this session. In this panel discussion, we will go beyond the measurement piece and delve into how leading corporations are analyzing and using big data to strategically plan for more profitable and successful future events.
• What measurement technologies provide the most valuable data
• The best way to analyze, consume and present this data
• How to qualitatively and quantitatively make the most effective decisions using this information

For more Information about CEMA Summit 2014:
www.cemaonline.com


About Alliance Tech
Alliance Tech is a business intelligence solutions provider focused on technology and business intelligence for trade shows, conferences and events. The company was the first to offer an Intelligent RFID solution to track attendee interests and preferences at marketing events. Alliance Tech has extensive experience in successfully delivering event solutions for Intelligent RFID, NFC, mobile, QR code and barcode scanning to collect critical business intelligence for effective event measurement, sales enablement, and integrate with marketing automation and CRM back-end systems. For more information, go to www.AllianceTech.com. Follow on Facebook, LinkedIn, and Twitter @RogLewis.




Contact:


marilyn@kronercommunications.com







More information about Alliance Tech...
FIND IT - MARKETPLACE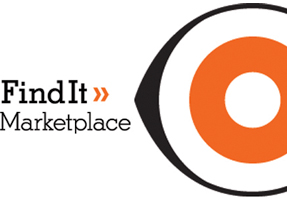 | | |
| --- | --- |
| | |

Rental

E&E Exhibit Solutions

International

Idea International, Inc.

| | |
| --- | --- |
| | |

>> More Products