trending
Company News
Access Healthcare Practice and biomedwoRx Announce Strategic Partnership

EXHIBITOR News
Marty Smith Certifies 14 in Lean Six Sigma Orange Belt Training for Trade Show Exhibitors

EXHIBITORLIVE News
EXHIBITORLIVE! Begins Next Chapter for Top-Rated EXHIBITOR Conference

New Products
XING EVENTS Introduces people2meet Tool by XING

Shows & Events
Gaming Exhibits Grow by 30 Percent at the 2015 International CES

Company News
Reed Exhibitions Signs Joint Venture with Triune Exhibitors Pvt. Ltd.

New Products
Brand Management Group Introduces KODAK Universal Backlit Glossy Film

EXHIBITOR News
EXHIBITOR Magazine's Portable/Modular Awards Now Accepting Entries

submit your news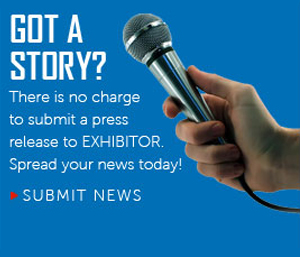 email newsletter
Company News, Shows & Events
Diversified Communications Renews with Convention Data Services
7/10/2014


After a successful three-year partnership, Diversified Communications has renewed their contract and signed a five-year deal with Convention Data Services (CDS), the authority in registration and lead management services. Under the agreement CDS will continue to provide registration and exhibitor lead management services for over 20 of their annual events. Diversified Communications produces international trade and consumer events that serve a broad spectrum of markets from seafood to foodservice, commercial marine, healthcare, business management and floriculture.

"As producers of international trade events and conferences, Diversified Communications' portfolio continues to grow at a fast pace. Therefore, it requires a registration partner that not only can keep up with that pace, but can also continue to offer new innovative services that will keep us on the leading edge in offering the best and most customer service oriented experience to our customers. CDS has done just that, both domestically and internationally. We look forward to strengthening and building on this partnership to continue to meet and exceed the needs of our events and the customers they serve," says Joann Leonard, Operations Director, Diversified Communications.

"We are thrilled to continue our partnership with Diversified Communications. Our CDS team will remain focused on providing new ideas, personalized customer service and leading technology for Diversified's portfolio of events," says David Lawton, Executive Vice President of Sales & Marketing at Convention Data Services.


About Diversified Communications
Diversified Communications is an international media company with a portfolio of events, eMedia, publications and television stations. As a privately held, family-owned business established in 1949, Diversified Communications is uniquely positioned to meet the challenges of today's rapidly changing communications industry. For more information, go to www.divcom.com.

Bout Convention Data Services (CDS)
For close to 30 years, Convention Data Services (CDS), located in Bourne, Massachusetts, has provided state-of-the-art registration and onsite services, data management, exhibitor lead retrieval services and event marketing to the tradeshow industry, serving the needs of businesses and non-profit associations worldwide. Visit www.ConventionDataServices.com for more information.




Contact:


vlevinson@cdsreg.com


Related News
Convention Data Services Business Leaders Honored






FIND IT - MARKETPLACE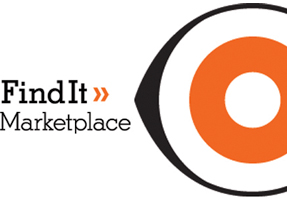 Training Programs / Seminars

Trade Shows On Steroids Training

Tabletop

Skyline Exhibits

Counters

Expand International of America, Inc.

Lighting

Light Source Inc.

>> More Products