trending
Company News
Access Healthcare Practice and biomedwoRx Announce Strategic Partnership

EXHIBITOR News
Marty Smith Certifies 14 in Lean Six Sigma Orange Belt Training for Trade Show Exhibitors

EXHIBITORLIVE News
EXHIBITORLIVE! Begins Next Chapter for Top-Rated EXHIBITOR Conference

New Products
XING EVENTS Introduces people2meet Tool by XING

Shows & Events
Gaming Exhibits Grow by 30 Percent at the 2015 International CES

Company News
Reed Exhibitions Signs Joint Venture with Triune Exhibitors Pvt. Ltd.

New Products
Brand Management Group Introduces KODAK Universal Backlit Glossy Film

EXHIBITOR News
EXHIBITOR Magazine's Portable/Modular Awards Now Accepting Entries

submit your news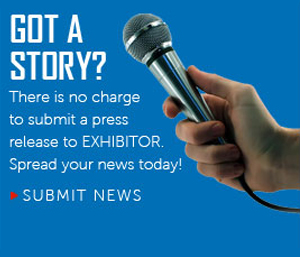 email newsletter
Company News, New Products
Canyonwest Cases Introduces New Waterproof Case
7/10/2014


Do you have sensitive or valuable equipment that needs to be protected during transit? If so, you basically have three options: use the OEM packaging the item came in (until it fails), purchase an inexpensive case just to get by, or pay a little extra for a case that will provide years of service and comes with a lifetime warranty.

The new 3i-3026-15 waterproof case fits into the third category. Case measures 30.75" x 26" x 15.5" deep ID (Inside Dimensions) and is available with three interior configurations: Custom Foam, Foam Filled or Empty. The 3i-3026-15 is the latest addition to the iSeries line of Injection Molded cases for industrial and military applications.

iSeries cases are available in thirty-one sizes, with inside dimensions ranging from 9.25" x 7" x 4? to 50.5" x 14.5" x 6?. Cases are waterproof, dustproof and crushproof. They also have an automatic purge valve and unconditional Lifetime Guarantee. Some sizes are equipped with wheels and retractable pull-handle. These indestructible Utility Cases are lighter than comparable designs yet 2.5 times stronger thanks to molded ultra high-strength polypropylene copolymer resin.

Harsh elements will not harm iSeries Cases. They meet a variety of military specifications including: MIL-C-4150J (water submersible), MIL-STD-648C (automatic pressure relief valve) and MIL-STD-810F (resistant to corrosion and damage caused by sudden impact). Cases are also ATA (Air Transport Association) compliant.

Canyonwest Cases offers a full range of premium rotationally molded, injection molded and vacuum formed cases along with customization capabilities, giving customers an unparalleled choice in case solutions.


About Canyonwest Cases
Canyonwest Cases is a leading provider of industrial equipment protection and custom packaging solutions. They offer a wide range of stock cases from top manufacturers as well as custom hard cases and custom soft cases. Types of cases include rackmount, carrying, shipping and TV cases. These cases are used by professionals in the most demanding markets including aerospace, military / defense, first-responders, entertainment, industrial and consumer. Foam cutting capabilities include die cut, water jet cut and router cut. For additional information contact Canyonwest Cases at 480-816-9652 or visit www.CanyonwestCases.com.




Contact:


dbeauvais@CanyonwestCases.com







FIND IT - MARKETPLACE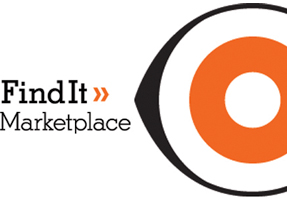 Banner Displays

Brandstand America Inc.

Tabletop

Skyline Exhibits

Outdoor Displays and Signs

Orbus Exhibit & Display Group

Furniture

CORT Exhibit House Furnishings

>> More Products