trending
Company News
Access Healthcare Practice and biomedwoRx Announce Strategic Partnership

EXHIBITOR News
Marty Smith Certifies 14 in Lean Six Sigma Orange Belt Training for Trade Show Exhibitors

EXHIBITORLIVE News
EXHIBITORLIVE! Begins Next Chapter for Top-Rated EXHIBITOR Conference

New Products
XING EVENTS Introduces people2meet Tool by XING

Shows & Events
Gaming Exhibits Grow by 30 Percent at the 2015 International CES

Company News
Reed Exhibitions Signs Joint Venture with Triune Exhibitors Pvt. Ltd.

New Products
Brand Management Group Introduces KODAK Universal Backlit Glossy Film

EXHIBITOR News
EXHIBITOR Magazine's Portable/Modular Awards Now Accepting Entries

submit your news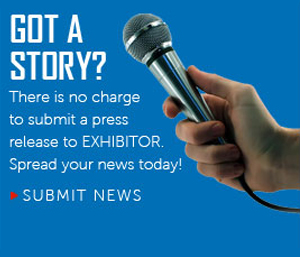 email newsletter
Company News, People
Mike Wildbore Appointed Vice President of Sales for Drytac Canada
7/17/2014


Drytac® is pleased to announce the appointment of Mike Wildbore as the new Vice President of Sales for Drytac Canada. Wildbore holds a Bachelor of Technology degree in Graphic Communications Management from Ryerson University and has more than 14 years of experience in the graphic arts industry.

As Vice President of Sales, Wildbore will be tasked with leading the Canadian sales team and generating new business for Drytac's expanded adhesive coating and converting operations in Toronto.

"Mike is well known and respected in the industry," states Marc Oosterhuis, President of the Drytac Group. "His experience in a variety of closely related markets and his understanding of multiple sales channels will be a huge asset in helping Drytac become the leading company for custom/OEM adhesive-coated products in Canada."

Prior to joining Drytac, Wildbore promoted converted paper products for Canada Fibers Ltd. and managed consumables and equipment for Partner Graphics Support. Most recently, he served as National Equipment Manager for Ernest Green & Son Ltd., developing national marketing and sales strategies to support the Canadian digital wide format market.


About Drytac®
Drytac® is an international manufacturer of adhesive-coated products, including graphic films, window films, double-sided tapes, self-adhesive print media, label stock, industrial adhesives, and heat-activated and pressure-sensitive laminates and mounting adhesives. Drytac® can also create unique customized adhesive products to customer specifications. For more information, please visit www.drytac.com or www.drytaccoating.com.




Contact:


victoriadoucet@drytac.com


Related News
Drytac Canada Relocates Office to Brampton, Ontario






FIND IT - MARKETPLACE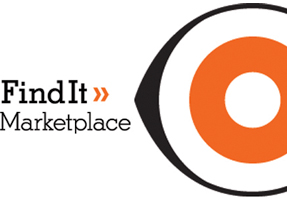 Tabletop

Skyline Exhibits

Event Design and Production

Event Central

| | |
| --- | --- |
| | |

Banner Displays

Expand International of America, Inc.

>> More Products