trending
Company News
Access Healthcare Practice and biomedwoRx Announce Strategic Partnership

EXHIBITOR News
Marty Smith Certifies 14 in Lean Six Sigma Orange Belt Training for Trade Show Exhibitors

EXHIBITORLIVE News
EXHIBITORLIVE! Begins Next Chapter for Top-Rated EXHIBITOR Conference

New Products
XING EVENTS Introduces people2meet Tool by XING

Shows & Events
Gaming Exhibits Grow by 30 Percent at the 2015 International CES

Company News
Reed Exhibitions Signs Joint Venture with Triune Exhibitors Pvt. Ltd.

New Products
Brand Management Group Introduces KODAK Universal Backlit Glossy Film

EXHIBITOR News
EXHIBITOR Magazine's Portable/Modular Awards Now Accepting Entries

submit your news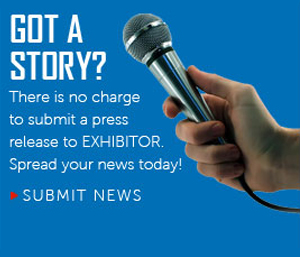 email newsletter
Company News
Gary Hobstetter Associates Moves to New Consolidated Offices
7/17/2014


After 10 years of organic growth, Gary Hobstetter Associates (GHA) is consolidating its offices, warehousing, design and fabrication into a single, larger location in Union City, CA. The new facility is at 32910 Alvarado-Niles Rd., Suite 100, Union City. According to Hobstetter, the move will be completed this month.

Hobstetter has had a productive, successful career in the exhibit and design industry. His company is not only a full service exhibit house but also a dealer for Matrix Light Frame, USA. This allows GHA to integrate custom work with rental solutions for clients in the medical, technology and digital industries.

"Thanks to the loyalty of our clients and the skill and commitment of our team, we've continued to grow since 2004," said Hobstetter. "Our new, under-one-roof location will enable us to enhance our offerings to our clients and help them make an impact in their respective industries."


About Gary Hobstetter Associates
GHA is a team of designers, craftsmen and project managers committed to providing the highest level of client support and value in trade show exhibit design, fabrication and show services. GH

A offers unparalleled support to meet your local and global exhibit design and project management needs. With the benefit of San Francisco Bay Area-based client support and manufacturing plus nationally competitive pricing, we help you make an impact and hit your marketing and budget targets.

For more information, visit www.gha-design.com.




Contact:


gary@gha-design.com







FIND IT - MARKETPLACE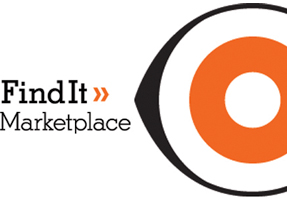 Exhibit Producers

ASTOUND

Modular Exhibit Systems

Nimlok

Lead Management

ExhibitForce.com

Furniture

Angles on Design, Inc.

>> More Products