trending
Shows & Events
i2i Events Group Announces Copenhagen as Host City for Money20/20 Europe

Company News
The Langham, Chicago Receives LEED Gold-Green Certification

People
metroConnections Welcomes Bruce Samuel as Director of Finance and Human Resources

Company News
New CEIR Study Cuts through Big Data Hype

Shows & Events
Pure Shanghai Joins Forces with China's Leading Fashion Event CHIC

Company News
DisplayWorks Reports Record Revenues in 2014, Anticipates Continued Expansion in 2015

Company News
The Tradeshow Network Marketing Group Introduces Rent-to-Own Custom Exhibits

EXHIBITORLIVE News
Hill & Partners Displays 20 Years of Branded Environment Expertise at EXHIBITORLIVE 2015

submit your news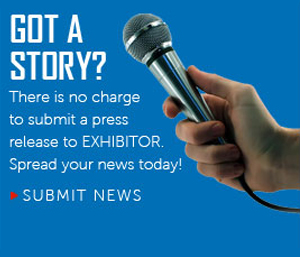 email newsletter
Company News
Reed Exhibitions Signs Joint Venture with Triune Exhibitors Pvt. Ltd.
7/24/2014


Reed Exhibitions, part of the FTSE listed Reed Elsevier Group, signed a joint venture (JV) agreement with Indian Exhibition Organiser Triune Exhibitors Pvt. Ltd. to form Reed Triune Exhibitions Private Limited based at Bangalore, India.

The formation of the Reed Triune joint venture is the third Indian JV announced by Reed Exhibitions in recent years. The others include Reed Manch and Reed SI, both based in Delhi.

Triune Exhibitors is one of the leading organisers of Industrial Exhibitions in India. Based at Bangalore they organise a number of events ranging from AMTEX (Asian Machine Tools), PLASTASIA (Plastics and Allied Products) & ELASIA (Power, Electrical & Industrial Electronics). Triune has also institutionalized International Trade Fairs like Print & Packtech, Food & Bakerytech, Agri & Floratech, Autoshow, Automationasia, India Connect, Chemical & Rubber.

In the initial phase of the collaboration, Reed Exhibitions and Triune will look to further internationalise the portfolio of events commencing with AMTEX.

Mr. Dan Londero, Reed Exhibitions' Regional President, commented: "The formation of this joint venture allows us access to the manufacturing sector in India which is a core competence for Reed internationally. It also gives us a valuable foothold into the important southern regions of India via our office and team in Bangalore. We firmly believe that the way forward for Reed in India is via a network of experienced and reliable local partnerships and I look forward to working with Cyril and the team as we develop the business for the future."

Cyril Pereira, Managing Director of Triune Exhibitors, added: "This represents an exciting new development for our exhibitions in India. The combination of our domestic expertise and network in India and Reed Exhibitions' global connections will allow us to serve our valued exhibitors and we envisage new opportunities to expand our business horizon. We look forward to developing our portfolios with Reed."


About Reed Exhibitions
Reed Exhibitions is the world's leading event's organizer, with over 500 events in 40 countries. In 2013 Reed brought together over six million active event participants from around the world generating billions of dollars in business. Today Reed events are held throughout the Americas, Europe, the Middle East, Asia Pacific and Africa and organized by 34 fully staffed offices. Reed Exhibitions serves 43 industry sectors with trade and consumer events and is part of the Reed Elsevier Group, a world leading provider of professional information solutions. For more information, go to www.reedexpo.com.




Contact:


mahajanv@reedexpo.co.uk


Related News
Reed Exhibitions Greater China Announces Scholarship Opportunity for 50 University Students






FIND IT - MARKETPLACE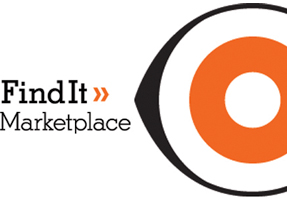 Exhibit Program Management

The Booth Mom®

Lead Management

Alliance Tech

Exhibit Producers

Structure Exhibits

Measurement

Exhibit Surveys, Inc.

>> More Products