trending
Shows & Events
i2i Events Group Announces Copenhagen as Host City for Money20/20 Europe

Company News
The Langham, Chicago Receives LEED Gold-Green Certification

People
metroConnections Welcomes Bruce Samuel as Director of Finance and Human Resources

Company News
New CEIR Study Cuts through Big Data Hype

Shows & Events
Pure Shanghai Joins Forces with China's Leading Fashion Event CHIC

Company News
DisplayWorks Reports Record Revenues in 2014, Anticipates Continued Expansion in 2015

Company News
The Tradeshow Network Marketing Group Introduces Rent-to-Own Custom Exhibits

EXHIBITORLIVE News
Hill & Partners Displays 20 Years of Branded Environment Expertise at EXHIBITORLIVE 2015

submit your news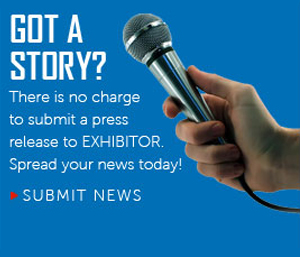 email newsletter
Awards, EXHIBITOR News
EXHIBITOR Magazine's Portable/Modular Awards Now Accepting Entries
7/25/2014


EXHIBITOR Magazine's Second Annual Portable/Modular Awards is now accepting entries. Offering eight categories, this international competition is open to modular, system, and portable exhibits making their debut in the United States or abroad between Oct. 1, 2012, and Oct. 1, 2014.

Multiple finalists and one winner will be selected in each category; plus, one entry will receive The Zeigler Award, the competition's top honor. Finalists will be announced online in March, and promoted in EXHIBITOR's March issue. Winners will be announced and honored at EXHIBITORLIVE in Las Vegas, where winning entrants will receive a custom trophy. Winners that provide print-quality visuals also will be featured in EXHIBITOR magazine's July issue and online at www.ExhibitorOnline.com. Plus, all finalists will be entered in the People's Choice category, the only component of the program that is chosen by popular vote. Visitors to ExhibitorOnline.com will vote to select one winner, which will be announced and honored with a trophy at EXHIBITORLIVE, the smart ideas conference for exhibit and event marketers.

The following group of highly esteemed marketing and design experts will judge the competition.
Jan Aument, CTSM, trade show and event coordinator, BASF Corp., Shakopee, MN
Glenda Brungardt, CTSM, tradeshow/event marketing program manager, HP Printing and Personal System Group, Hewlett-Packard Co., Fort Collins, CO
Florian Dorsch, partner and creative director, Kohlhaas Messebau GmbH, Hannover, Germany
Alp Gumus, managing partner, Terminal Design, Istanbul
Deanna Kuhlmann-Leavitt, principal, Kuhlmann Leavitt Inc., St. Louis, MO
Annette Piskel, founder and creative director, AMPdzine, Fort Lauderdale, FL
Angi Schoolcraft, event marketing specialist, Chevron Products Co., Louisville, KY
Nico Ueberholz, principal, Ueberholz GmbH, Wuppertal, Germany
Judy Volker, marketing director, Iatric Systems Inc., Boxford, MA
Terrence Young, CMP, manager of international events, Pyrotek Inc., Spokane WA


Visit www.ExhibitorOnline.com/PortableModularAwards to learn more about the competition and start the entry process. Or contact Linda Armstrong (larmstrong@exhibitormagazine.com) with your questions.

The early bird deadline is Oct. 3, 2014, ($110), and the final deadline to enter is Oct. 10, 2014, ($160).


About Exhibitor Media Group
The leader in trade show and corporate event marketing education, Exhibitor Media Group publishes the award-winning EXHIBITOR magazine, a monthly publication featuring best practices in trade show marketing. EXHIBITOR'S Learning Events include: EXHIBITORLIVE, the industry's top-rated conference and exhibition for trade show and corporate event marketing; EXHIBITORFastTrak accelerated learning conferences; and EXHIBITOR eTrak, professional online learning. Exhibitor Media Group is also the founder and sponsor of CTSM (Certified Trade Show Marketer), the world's only university-affiliated professional certification program. Learn more at www.ExhibitorOnline.com.




Contact:


larmstrong@exhibitormagazine.com







FIND IT - MARKETPLACE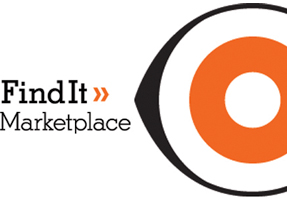 In-line Systems

Skyline Exhibits

Installation and Dismantle

Coastal International Inc.

| | |
| --- | --- |
| | |

Carpet

Xpert Trade Show Carpet

>> More Products