trending
Shows & Events
i2i Events Group Announces Copenhagen as Host City for Money20/20 Europe

Company News
The Langham, Chicago Receives LEED Gold-Green Certification

Company News
New CEIR Study Cuts through Big Data Hype

People
metroConnections Welcomes Bruce Samuel as Director of Finance and Human Resources

Shows & Events
Pure Shanghai Joins Forces with China's Leading Fashion Event CHIC

Company News
DisplayWorks Reports Record Revenues in 2014, Anticipates Continued Expansion in 2015

Company News
The Tradeshow Network Marketing Group Introduces Rent-to-Own Custom Exhibits

EXHIBITORLIVE News
Hill & Partners Displays 20 Years of Branded Environment Expertise at EXHIBITORLIVE 2015

submit your news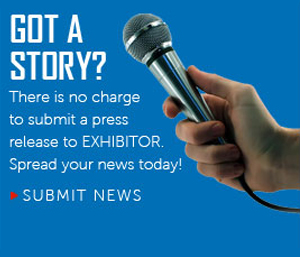 email newsletter
Awards, People, EXHIBITOR News
Marty Smith Certifies 14 in Lean Six Sigma Orange Belt Training for Trade Show Exhibitors
7/29/2014


Marty Smith, founder of BuyingBehaviorMETRICS and Lean Six Sigma Master Black Belt Sensei, certified 14 new Lean Six Sigma Orange Belts in Chicago, July 22-24, 2014.

The class Lean Six Sigma Orange Belt Certification for Exhibitors was offered in partnership with EXHIBITOR magazine.

14 participants learned how to harness the power of Lean Six Sigma methodology to maximize ROI, reduce waste, identify critical failures, and improve overall trade show marketing performance.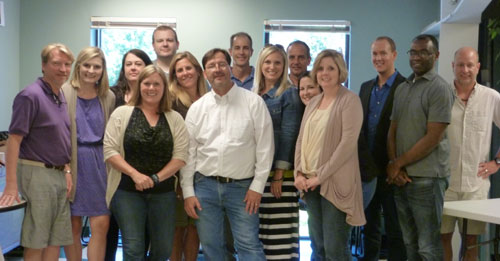 Marty Smith with his latest group of Orange Belts (from left): Donald Schmid, Adrien Clapp, Stacey Martinez, Amy Hornstra, Jason Vickers, Lisa Beckerman, Marty Smith, Tim Bookout, Kelli Steckbauer, Jeff Taylor, Spring Taylor, Julie Simmons, Travis Stanton, Curtis McDaniel, and Mark Anderson.




The sessions featured an interactive lecture format and individual and group project assignments, coupled with hands-on simulations to demonstrate the effectiveness of the methodology. This course also included a field trip in Chicago to explore a variety of live example purchase experiences.

"Lean Six Sigma is a methodology used to create a purchase experience that offers value to target attendees while maximizing the return on the investment," said Smith. "Attendees learned how to use our unique behavioral research techniques to deliver the most satisfying purchase experience possible for their company's target audiences."

Smith will also lead educational sessions at EXHIBITORLIVE, the smart ideas conference for exhibit and event marketers, to be held in Las Vegas, March 1-5, 2015.


About Exhibitor Media Group
The leader in trade show and corporate event marketing education, Exhibitor Media Group publishes the award-winning EXHIBITOR magazine, a monthly publication featuring best practices in trade show marketing. EXHIBITOR'S Learning Events include: EXHIBITORLIVE, the industry's top-rated conference and exhibition for trade show and corporate event marketing; EXHIBITORFastTrak accelerated learning conferences; and EXHIBITOR eTrak, professional online learning. Exhibitor Media Group is also the founder and sponsor of CTSM (Certified Trade Show Marketer), the world's only university-affiliated professional certification program. Learn more at www.ExhibitorOnline.com.

About BuyingBehaviorMETRICS (bbmgo)
For more than two decades, Marty Smith, founder of BuyingBehaviorMETRICS (bbmgo), has helped dozens of trade shows and hundreds of trade show exhibitors realize millions of dollars in increased revenues and reduced costs. Marty is a Lean Six Sigma Master Black Belt Sensei and is the leading expert regarding the purchase experience and buying behavior at trade shows. BuyingBehaviorMETRICS is the only company in the world with a lean six sigma program specifically developed for marketing and sales professionals.




Contact:


questions@exhibitormagazine.com







FIND IT - MARKETPLACE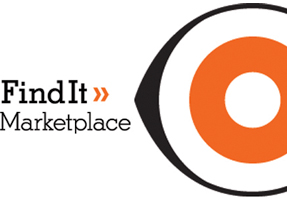 Tabletop

Orbus Exhibit & Display Group

| | |
| --- | --- |
| | |

International

3D Marketing Associates

| | |
| --- | --- |
| | |

>> More Products