trending
Company News
Kaon Interactive and GE Healthcare Take 1st Place at DxMA Global Marketing Summit

Company News
Fixation Marketing Wins 'Best Online Ad' Award for Client BIO

New Products
Post-Up Stand Expands Printing Capabilities on Metal and Wood

Company News
The National Conference Center Recommends Ten Top Apps For Event Planners

People
The EDPA Foundation's Annual Student Scholarship Program Now Accepting 2015 Applications

Shows & Events
Telecommunications Industry Association Hosts oneM2M Showcase

Company News
IAEE Public Events Council Releases Analysis of the Public Events Industry, 2009-2014

Venues & Destinations
Lynnwood Convention Center Celebrates Ten Years

submit your news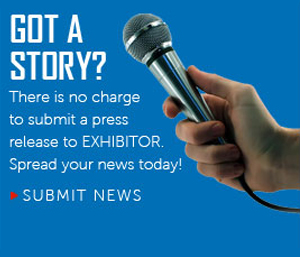 email newsletter
Company News, People
Jacqueline Beaulieu Joins BlueHive Strategic Environments
8/14/2014


It is with great pride and excitement that we announce that the former Executive Director of the Healthcare Convention and Exhibitors Association (HCEA), Jacqueline Beaulieu, has joined BlueHive Strategic Environments.

Jacqueline brings a vast amount of experience to the BlueHive team, having spent the past 15 years scrutinizing the effectiveness and quality of healthcare conventions and congresses, medical meetings and healthcare exhibit marketing. Accordingly, not only does Jacqueline's extensive expertise in the exhibit world mean that she will become an invaluable asset to the overall running of the company, but her specialized knowledge of the medical sphere will allow her to assume an advisory position as BlueHive seeks to expand its business in this area.

Jacqueline also brings with her a busy schedule speaking dates scheduled at the California Dental Association conducting an Exhibitor Educational Seminar in San Francisco this September, and as a panelist at EXHIBITORLIVE! in Las Vegas this March 2015. Jacqueline has an extensive portfolio, speaking at a number of major healthcare meetings such as Medtrade, American Heart Association, American Society of Microbiology, American Society of Family Physicians, California Dental Association and the College of American Pathologists, just to highlight just a few. She has also spoken and provided educational sessions at a number of major pharmaceutical companies such as Becton Dickenson and Boston Scientific.

"I am truly excited to have Jackie join our team," says BlueHive CEO, Paul Hanlon. "In working with Jackie in the past as supporting members of HCEA, I know the passion that she brings to an organization. That passion and her vast knowledge will benefit our current and new clients in the healthcare market."

Jaqueline resides and will be based in Atlanta, GA .She will assume her new role as Executive Director of Healthcare Events and Education at BlueHive Strategic Environments on August 18, and can be contacted at jbeaulieu@blue-hive.com.


About BlueHive
Based in Worcester, MA BlueHive Strategic Environments specializes in the design and production of trade show exhibits and branded environments for a growing list of global clients, including Medhost, LogMeIn, MMODAL, Cynosure, Solstice, Sony, Juniper Networks, Lego, Syneron Candela, Virgin Pulse, UGG Australia, and Waters Corporation. For more information, go to www.blue-hive.com.




Contact:


afinlay@blue-hive.com


Related News
Metal Storm 2014: BlueHive and Methods Machine Tools Inc.






FIND IT - MARKETPLACE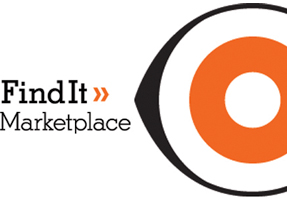 International

SAKURA International Inc.

Promotional Products

Think Green Promos

Exhibit Producers

Imagecraft Exhibits

Exhibit Producers

The Hughes Group

>> More Products