trending
Company News
Kaon Interactive and GE Healthcare Take 1st Place at DxMA Global Marketing Summit

Company News
Fixation Marketing Wins 'Best Online Ad' Award for Client BIO

New Products
Post-Up Stand Expands Printing Capabilities on Metal and Wood

Company News
The National Conference Center Recommends Ten Top Apps For Event Planners

People
The EDPA Foundation's Annual Student Scholarship Program Now Accepting 2015 Applications

Company News
IAEE Public Events Council Releases Analysis of the Public Events Industry, 2009-2014

Shows & Events
Telecommunications Industry Association Hosts oneM2M Showcase

People
Orbus Announces Loss of Gerald Perutz, P3 Chairman

submit your news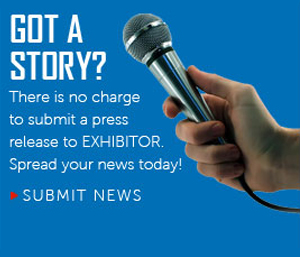 email newsletter
People, EXHIBITOR News
EXHIBITOR Accepts MG Design's Ice Bucket Challenge
8/21/2014


If you follow EXHIBITOR Magazine on Twitter (@EXHIBITOR) or Facebook (www.facebook.com/ExhibitorMediaGroup), you may have noticed the ALS Ice Bucket Challenge we were recently issued by MG Design.

Under the rules of the challenge, nominees can either accept the dare to dump a bucket of ice water on their heads, or they may choose to donate $100 to the ALS Association. ALS is a disease that affects the nerves in the brain and spinal cord.

MG Design's initial challenge to EXHIBITOR can be viewed at www.facebook.com/mgdesignassociates.

Responding to the challenge were EXHIBITOR Magazine's president and COO Randy Acker, editor Travis Stanton, advertising representative Taunya Mitchell, graphic designer Taina Anderson, project manager Amy Thibodeau, and senior writer Charles Pappas.

Watch our response on YouTube at http://youtu.be/a9EqRqwgXEg.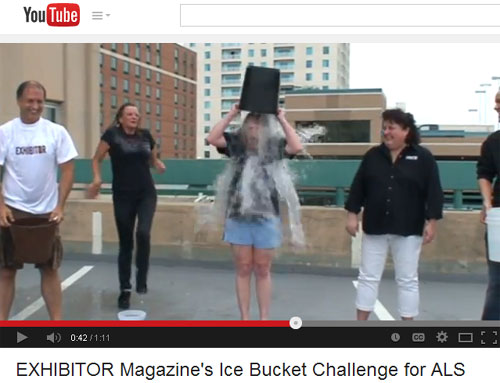 EXHIBITOR will also make a donation to the ALS Association. Now it's your turn, students of Bemidji State's Exhibit Design Program!

For more information about the ALS Ice Bucket Challenge, go to www.alsa.org/fight-als/ice-bucket-challenge.html.


About Exhibitor Media Group
The leader in trade show and corporate event marketing education, Exhibitor Media Group publishes the award-winning EXHIBITOR magazine, a monthly publication featuring best practices in trade show marketing. EXHIBITOR'S Learning Events include: EXHIBITORLIVE, the industry's top-rated conference and exhibition for trade show and corporate event marketing; EXHIBITORFastTrak accelerated learning conferences; and EXHIBITOR eTrak, professional online learning. Exhibitor Media Group is the founder and sponsor of CTSM (Certified Trade Show Marketer), the world's only university-affiliated professional certification program. For more information go to www.ExhibitorOnline.com.






Contact:


questions@exhibitormagazine.com







More information about MG Design Associates...
FIND IT - MARKETPLACE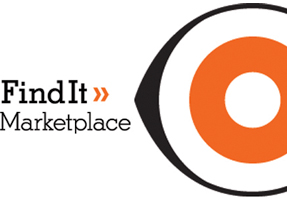 Interactive Multimedia

Blue Pony Digital

Lighting Products

Step 1 Dezigns

Modular Exhibit Systems

253INC

| | |
| --- | --- |
| | |

>> More Products