trending
Company News
Kaon Interactive and GE Healthcare Take 1st Place at DxMA Global Marketing Summit

People
Larry Kulchawik Releases Book 'Trade Shows from One Country to the Next'

Company News
Fixation Marketing Wins 'Best Online Ad' Award for Client BIO

New Products
Post-Up Stand Expands Printing Capabilities on Metal and Wood

Company News
The National Conference Center Recommends Ten Top Apps For Event Planners

Company News
IAEE Public Events Council Releases Analysis of the Public Events Industry, 2009-2014

Venues & Destinations
Greater Columbus Convention Center Prepares for $125 Million Expansion and Renovation

People
Orbus Announces Loss of Gerald Perutz, P3 Chairman

submit your news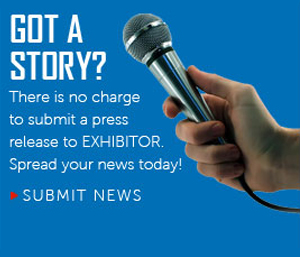 email newsletter
Company News, Shows & Events, Green News, Shows & Events
Pasadena Convention Center Awarded LEED Gold Green Building Certification
10/7/2010


Because of its commitment to sustainability, the expanded Pasadena Convention Center has been awarded LEED® Gold Certification, making it one of only three U.S. convention centers to earn the prestigious Gold designation. LEED (Leadership in Energy and Environmental Design), established by the U.S. Green Building Council (USGBC) and verified by the Green Building Certification Institute, is the nation's preeminent program for the design, construction and operation of high performance buildings.

"We are proud to be one of the greenest convention centers in North America," said Pasadena Center Operating Company CEO Michael Ross. "It is enticing to our clients, knowing they are hosting events in a facility that is actively protecting our precious resources."

The $150 million Pasadena Convention Center expansion project was completed in late February 2009. New features include a state-of-the-art 55,000-square-foot exhibit hall, 25,000-square-foot ballroom, 25,000 square feet of pre-function space, a 22,000-square-foot outdoor plaza, and administrative offices. The existing 28,000-square-foot Conference Center building was also renovated and received a new fašade.

Developing a green project requires a collaborative effort from the very early stages of design right through to the final day of construction. Pasadena's "green team" included the Pasadena Center Operating Company, Fentress Architects, AECOM, Clark Construction, and Parsons Corporation. Architectural Engineering Corp. was retained to lead the certification process. The Pasadena Convention Center achieved LEED certification for energy use, lighting, water, and material use as well as incorporating a variety of other sustainable strategies. By using less energy and water, LEED certified buildings save money for families, businesses and taxpayers; reduce greenhouse gas emissions; and contribute to a healthier environment for residents, workers and the larger community.

"The green building movement offers an unprecedented opportunity to respond to the most important challenges of our time, including global climate change, dependence on non-sustainable and expensive sources of energy and threats to human health," said Rick Fedrizzi, president CEO and founding chair, USGBC. "The work of innovative building projects such as the Pasadena Convention Center is a fundamental driving force in the green building movement."

LEED certification of the Pasadena Convention Center was based upon a number of green design and construction features that positively impact the project itself and the broader community. Initiatives include:
Automated, high efficiency lighting and equipment, including LED technology.
A new energy-efficient central plant ensures the larger facility doesn't increase demand on Pasadena's electrical grid.
The facility has been designed to perform 32 percent better than California's energy efficient standards.
Water-conserving restroom fixtures are predicted to reduce water consumption 37 percent.
An aggressive recycling program manages show and operational waste.
Facility is one-half mile from Gold Line commuter rail station and within walking distance of three bus stops, encouraging use of public transportation.
Incentives for employees using public transportation.
85 percent of the construction waste was recycled.
44 percent of the building materials were locally manufactured.

Since its founding in Washington, D.C., 15 years ago, USGBC has become the preeminent green building, membership, policy, standards, education, and research organization in the nation. The organization's LEED green building certification system is the foremost program for the design, construction and operation of green buildings. Over 32,000 projects are currently participating in the commercial and institutional LEED rating systems in all 50 states and 114 countries. For more information, visit www.usgbc.org.

The Pasadena Convention Center is available for meetings, conventions, trade shows, weddings, fundraisers, and other special events. For more information, call (626) 793-2122 or visit www.pasadenacenter.com.




Contact:


jzaldua@pasadenacenter.com







FIND IT - MARKETPLACE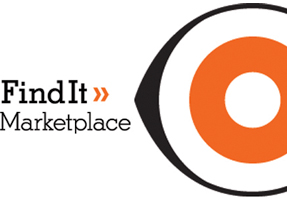 Exhibit Producers

Orbus Exhibit & Display Group

Tabletop

Skyline Exhibits

| | |
| --- | --- |
| | |

In-line Systems

Orbus Exhibit & Display Group

>> More Products