trending
Company News
Access Healthcare Practice and biomedwoRx Announce Strategic Partnership

EXHIBITOR News
Marty Smith Certifies 14 in Lean Six Sigma Orange Belt Training for Trade Show Exhibitors

EXHIBITORLIVE News
EXHIBITORLIVE! Begins Next Chapter for Top-Rated EXHIBITOR Conference

New Products
XING EVENTS Introduces people2meet Tool by XING

Shows & Events
Gaming Exhibits Grow by 30 Percent at the 2015 International CES

Company News
Reed Exhibitions Signs Joint Venture with Triune Exhibitors Pvt. Ltd.

New Products
Brand Management Group Introduces KODAK Universal Backlit Glossy Film

EXHIBITOR News
EXHIBITOR Magazine's Portable/Modular Awards Now Accepting Entries

submit your news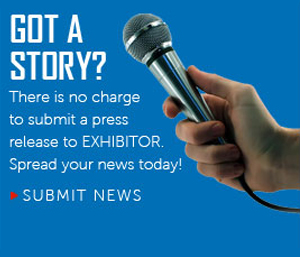 email newsletter
Company News, People
Hill & Partners Names Danielle DeBenedictis as Associate Project Manager
3/3/2011


Hill & Partners, Inc., a full-service trade show exhibit design firm, has named Danielle DeBenedictis of Quincy to the position of Associate Project Manager.

In this role, DeBenedictis will provide daily support to Account Managers and Project Managers, in addition to drafting client proposals, providing sourcing and ordering all services for clients' needs and overseeing the installation and dismantle of exhibits. She joins Hill & Partners, Inc. as the company's growth has resulted in the hiring of additional personnel, including several business development professionals and associate project managers.

Michael McMahon, President and CEO of Hill & Partners, Inc., said, "We are pleased to welcome Danielle to our Hill & Partners family. Her energy and commitment to excellence are certain to make her a vital member of our fine professional team."

Previous to coming on board with Hill & Partners, Inc. DeBenedictis was at the Hingham office of Brede Exposition Services in marketing and administrative roles; previously she interned at production companies Film Creations in Tucson, Arizona and Boston Casting in Allston, MA. She is a Magna Cum Laude graduate of the University of Arizona, with a Bachelor of Arts degree in Media Arts.

Originally from Plymouth, DeBenedictis now lives in Quincy where in her spare time she enjoys photography, running, traveling and keeping up-to-date with occurrences in the media industry. She frequently participates in 5k runs for charity, most recently "Run for Heroes" to benefit the "Homes for Troops" program and the Gloria Gemma 5k for breast cancer research.

"I'm pleased and excited to have the opportunity to work with the talented staff at Hill & Partners," said DeBenedictis.


About Hill & Partners
Hill & Partners, Inc. is a full service exhibit design company specializing in three dimensional branded environments for trade shows, events and facility installations. Over the past fifteen years, the company has earned a reputation for exceptional strategic insight, strong account management and inspired design services. The team at Hill & Partners has worked across many industries and six continents. Experience is a key factor in their long running relationships with clients including Polartec LLC, Dunkin' Brands, GTECH, Samsonite and Stanley Black & Decker. The company offers custom exhibit design and production, custom turnkey rentals, and branded environments along with complete client program support and services. Hill & Partners, established in 1995, has been named one of the Boston area's fastest growing companies by the Boston Business Journal. For more information, go to www.hillpartners.com or find the company on Facebook & LinkedIn.




Contact:


jfarrell@prfirst.com


Related News
Hill & Partners Signs Celliant as Client; Designs and Manages Booth for Outdoor Retailer Winter Market 2011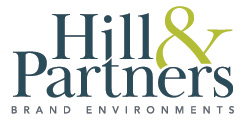 More information about Hill & Partners, Inc....
FIND IT - MARKETPLACE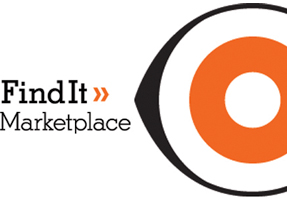 Designers

Technik Creative - Tom Frisby

Lighting

Light Source Inc.

In-line Systems

Orbus Exhibit & Display Group

Pop-Up

Orbus Exhibit & Display Group

>> More Products