event awards

And the Winners Are...
EXHIBITOR Magazine's 10th Annual Corporate Event Awards honor innovative events that generate hard-core results.
The Winners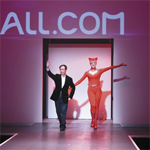 The Great Mall
of China
Zhejiang Province Taobao Shangcheng Technology Ltd. (Tmall.com), Beijing
Head of the Class
Cisco Systems Inc.
San Jose, CA
Mobile Marathon
New Balance
Athletic Shoe Inc.,
New York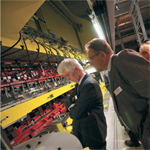 Schuler's Industrial Revolution

Product Launch
Schuler AG, Munich

What's the difference between an event and an experience? While some people might tell you it's just a matter of semantics, the winners of EXHIBITOR Magazine's Corporate Event Awards will undoubtedly beg to differ. Not only do they understand the clear distinction between the terms, but they're also highly skilled at creating the kind of unforgettable, interactive experiences that garner killer results, including everything from 25 million event-video views to a 200-percent increase in post-event product inquiries.
In fact, the 2013 jury, a panel of six event-marketing experts from a variety of fields, hailed winners for their ability to elevate their programs beyond been-there done-that soirees, and into the realm of memorable experiences. After eight hours of analysis, the jury finally agreed upon four winners that they called "impressive," "transformational," and "truly cutting edge."
Take our Judges' Choice Award Winner, Schuler AG. To launch its metal-forming technology and redesigned transfer press, the company rejected traditional venues such as ballrooms and event centers. Instead, it hosted an authentic yet swank product-launch event inside its own factory in eastern Germany. The affair paired a real factory environment — including shelf upon shelf of metal components along with grease, grime, and a sort of "Eau de Machinery" scent — with high-tech accoutrements such as projection mapping, LED screens, and an unforgettable product unveiling. The unusual marriage, which met or exceeded all of the firm's goals, helped hundreds of automotive-industry attendees emotionally connect to Schuler's product yet also imagine the enormous new transfer press installed in their own factories.
New Balance Athletic Shoe Inc. also turned out a highly targeted one-off experience that transformed the streets of New York into a giant foot race called the Urban Dash. To increase brand awareness and drive people to its flagship store, New Balance devised an app and accompanying promotional campaign that challenged running enthusiasts to locate hundreds of virtual batons "dropped" in the city and successfully carry them to the new store. Pairing an interactive online experience with a brick-and-mortar retail outlet, the compelling grand-opening event garnered 6 million hits on YouTube and helped New Balance exceed sales projections by 40 percent.
Please join us, then, in congratulating the 2013 Corporate Event Award winners. Here's hoping their imaginative, experiential events will excite and inspire you — and catapult your event program from the land of events, to the world of brand experiences.

The Judges
Deanna Aamodt
, manager of global event management services, Thomson Reuters, Eagan, MN;
Stephanie Arone
, president and general manager, Activity Planners Inc., Las Vegas;
Roger May
, senior director, Siemens Healthcare Health Services, Malvern, PA;
Fred Onsaga
, events director, Encore Productions Inc., Las Vegas;
Allison Saget
, event marketing consultant, author of "The Event Marketing Handbook," San Francisco;
Marc Wallis
, events program manager, Intel Corp., Portland, OR
Share this article:
FIND IT - MARKETPLACE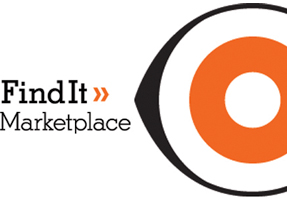 Mobile Marketing Manufacturers

Advantage Trailers

Exhibit Producers

ProExhibits

Lighting

Light Source Inc.

Cases

A&S Case Company, Inc.

>> More Products
courses
resources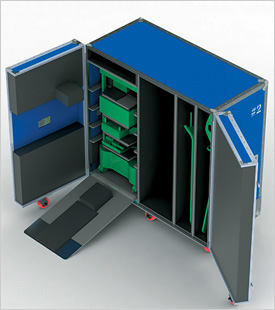 TOUGH SHIPPING CASES

The pros at Wilson Case design CUSTOM & STOCK SHIPPING CASES that make it EZ to SAFELY SHIP ANYTHING. Ramps, lifts, drawers, shelves, tables and other options are available to meet any requirement.

Wilson Case, Inc.
sales@wilsoncase.com
800.322.5493
www.wilsoncase.com


>> more Resources