all-star awards
The 16th Annual All-Star Awards
Honoring the Individual Accomplishments of Exhibit and Event Managers

"There is always a better way." — Thomas Edison
Exhibit and event managers are jacks of all trades, juggling everything from transportation and logistics to managing the design-build process. But one role people rarely associate with these occupations is that of the inventor.
The winners of EXHIBITOR Magazine's 16th Annual All-Star Awards, however, challenge these perceptions. The Thomas Edisons of the marketing world, this year's winners sailed over numerous hurdles, met sky-high program objectives, and invented one-of-a-kind solutions that scored serious results.
Take Terrence Young, CMP, manager of international events at Pyrotek Inc. He invented a global branding guide that cut corporate exhibit-design and -production costs by 90 percent.
Judy Volker, marketing director at Iatric Systems Inc., also created something out of nothing. Hamstringed by a tight budget and strict show regulations, she convinced local merchants to offer discounts to attendees wearing Iatric-branded bracelets.
Stephen Cherry, senior marketing specialist at Amway Corp., and our winning duo, Carrie Jewkes and Angi Schoolcraft, marketing specialists for Chevron Lubricants (a division of Chevron U.S.A. Inc.), also invented one-off solutions. To increase the public's positive perceptions about his company, Cherry created a series of face-to-face events via a multicity tour. Meanwhile, the Chevron team concocted an attendee-engagement activity to generate awareness for a new product – and scored a 2-to-1 return on investment for the promotion.
So please join us in congratulating our newly crowned winners, each one of which possesses both marketing know how and inventive genius. May their optimism and visionary creations inspire you to channel your own inner inventor.

2014 WINNERS
Judy Volker,




Iatric Systems Inc.

Carrie Jewkes,




Chevron Lubricants

Angi Schoolcraft,




Chevron Lubricants

Stephen Cherry,




Amway Corp.

Terrence Young,




Pyroteck Inc.
2014 Judges
Jan Aument,
CTSM, trade show and event coordinator, BASF Corp., Shakopee, MN;

David Althaus,
manager of events and promotions, John Deere Construction & Forestry, Moline, IL;

Dominique J. Cook,
CTSM, trade show coordinator, Marvin Windows and Doors, Warroad, MN;

Lisa Lawley,
CTSM, CME, senior global events marketing manager, Cisco Systems Inc., San Jose, CA;
Steven Marchese,
CTSM, manager, corporate events, Fujifilm Medial Systems USA Inc., Stamford, CT;

Tim Naegelin,
CME, event manager, Customer & Market Engagement Group, The Boeing Co., St. Louis, MO
Share this article:
FIND IT - MARKETPLACE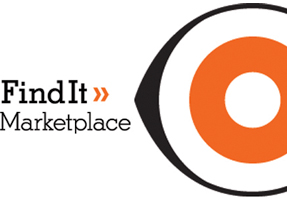 Lighting Products

Prism Trade Show Lighting

Lead Management

Alliance Tech

Pop-Up

Radius Display Products

Exhibit Producers

Exhibe Corporation

>> More Products
courses
resources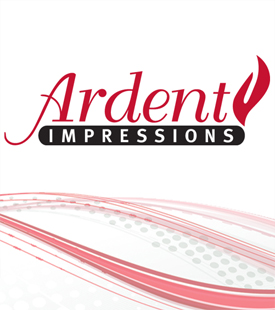 Build Traffic,
Loyalty & Brand

From photos to engraving, lead-tracking and social media integration to program and event management, and as the leader in on-site personalization, at Ardent Impressions, we always have the right mix of solutions to fit your needs.

Ardent Impressions
800.483.8687
ardentimpressions.com


>> more Resources