research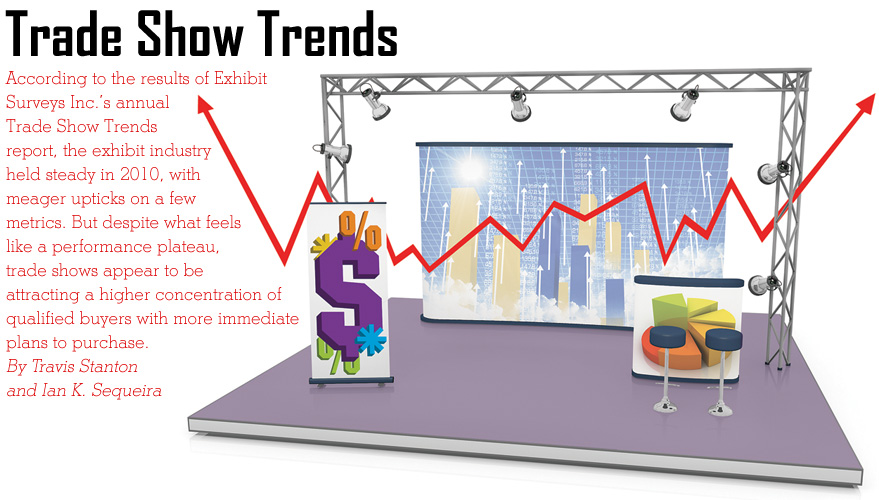 he beginning of 2010 found exhibit and event professionals consoling themselves with this shred of solace: Decreasing show attendance isn't necessarily a bad thing. Marketers predicted fewer tire kickers and, correspondingly, a higher concentration of qualified buyers walking the aisles. That fact, they told themselves, was the silver lining of the Great Recession. But were they right?

According to Red Bank, NJ-based Exhibit Surveys Inc., the answer is "yes." Each year, the exhibit- and event-research firm polls attendees from more than 30 U.S. shows to determine the effectiveness of exhibit marketing and identify industry benchmarks. The company's 2010 Trade Show Trends report includes data about exhibit performance, show-floor traffic, and attendees - their buying power, purchase plans, and attendance habits - broken down into four industry sectors: high tech, retail, health care, and manufacturing/industrial.

The good news is that shows continue to attract attendees who recommend, specify, and/or make final purchasing decisions. The better news is that a higher percentage of them plan to make a purchase in the near future. In 2009, total buying plans (TBP) - the percentage of attendees who plan to buy within 12 months of a show - hit a 10-year low of 47 percent. But in 2010, TBP rose by 3 percentage points, fueling an optimistic attitude that the worst has passed.

One of the many metrics to hold steady was traffic density, which hasn't budged since Exhibit Surveys issued its 2009 report last year. But before you assume that means attendance in general has merely held steady, one needs to take into account that many trade show floors have experienced regrowth in the past 12 months. So as several shows experienced attendance upticks in 2010, traffic density remained unchanged due to an equal and offsetting growth of show-floor space.

The survey also determined that 32 percent of attendees, on average, are first timers to any given trade show. Those new buyers prevent exhibitions from becoming stale opportunities with the same buyers from the same companies attending the same shows year after year.

Furthermore, 31 percent of attendees reported that their purchase intentions were more favorable after visiting companies' exhibits. Considering that most exhibitors are, ultimately, looking to inch attendees toward a purchase, this metric proves that shows have the potential to deliver the kind of measurable bottom-line results they're after.

The following data represents some of the highlights from this year's report, along with a list of last year's top shows. For a complete list of the shows surveyed and included in the results, visit www.ExhibitorWebLinks.com.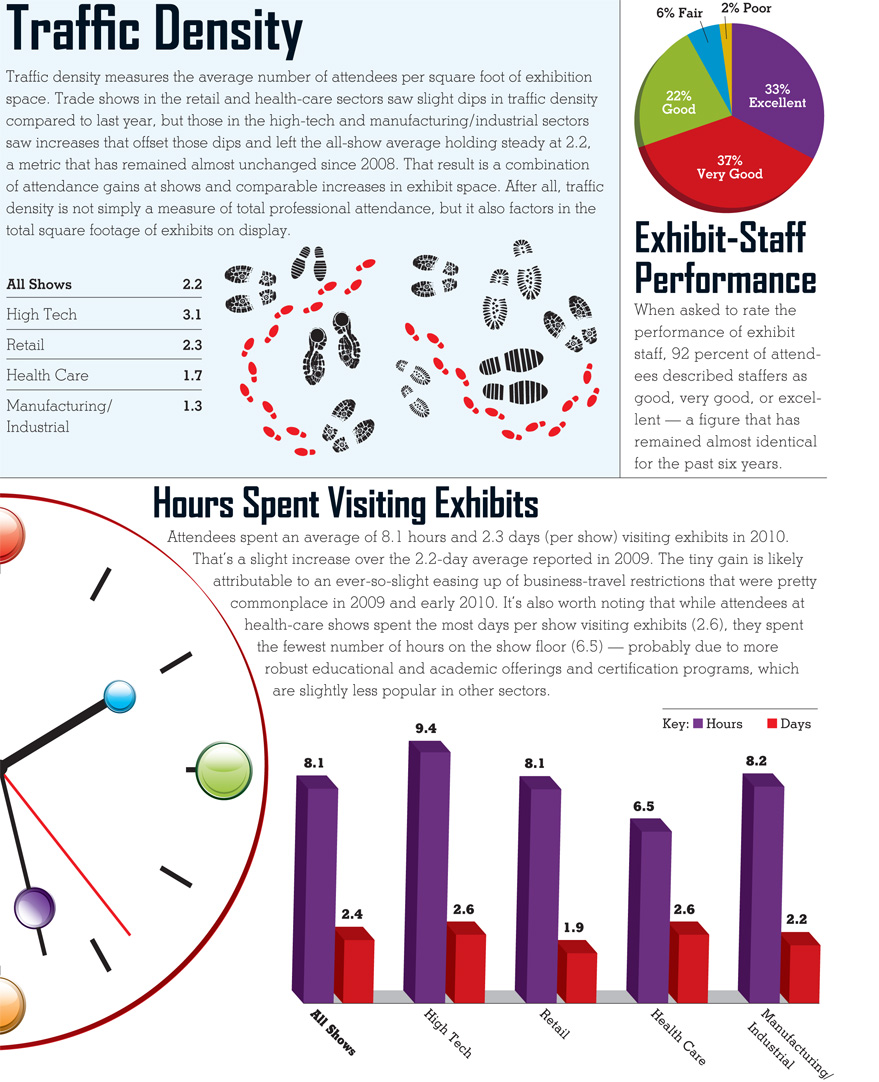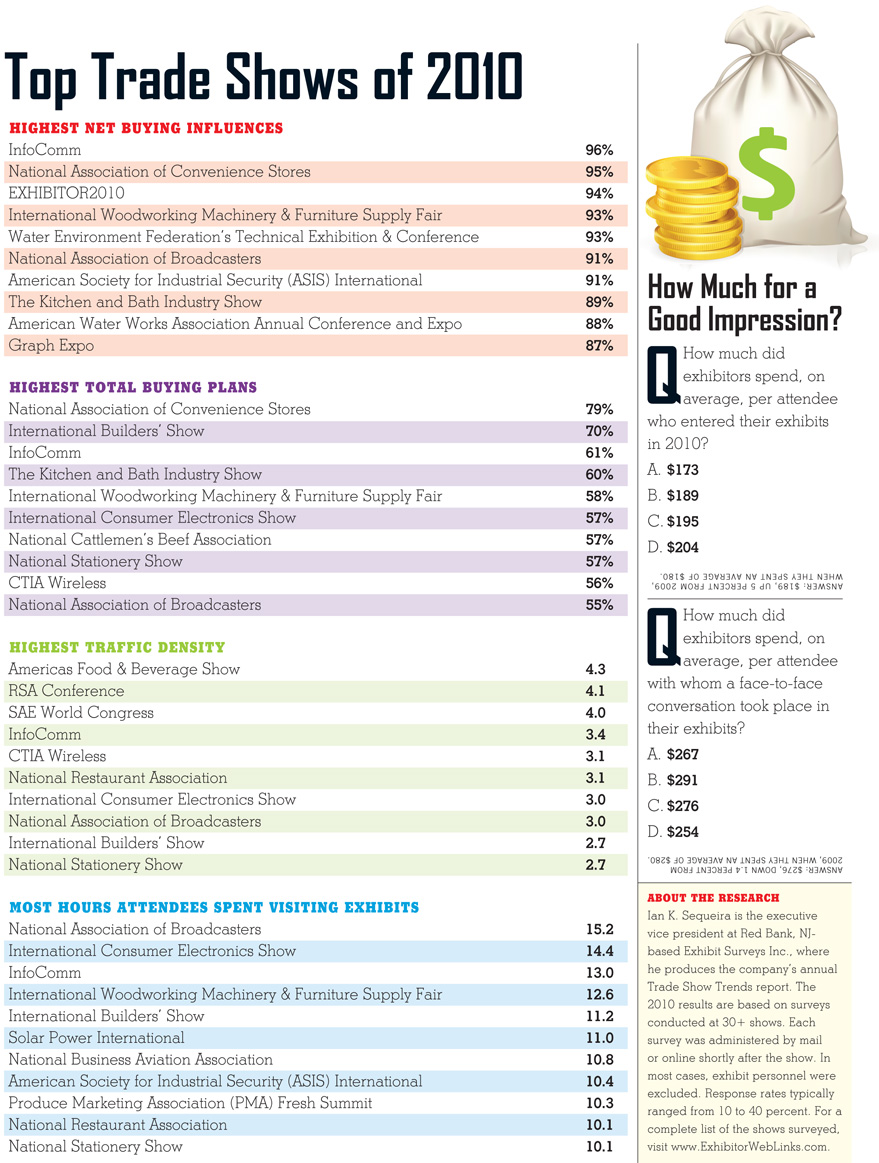 Share this article:
FIND IT - MARKETPLACE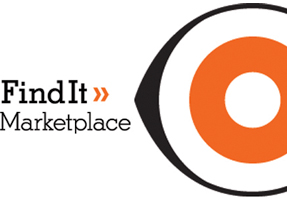 Pop-Up

Expand International of America, Inc.

Marketing Agency

Performance Marketing Group, Inc.

Associations

Exhibit Designers & Producers Association

Frames and Displays

Displays2Go

>> More Products
courses
resources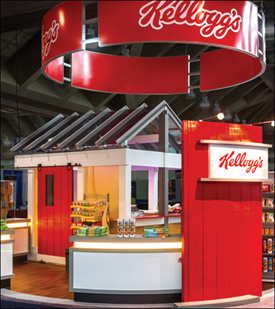 Where Challenges and
Ideas Connect.

ECI's solution connected with Kellogg's challenge. They need an exhibit that performs across many business channels. We created a flexible solution of custom and rental components where messaging and branding can be easily updated.

Exhibit Concepts Inc
Branded Environments
800.324.5063
www.exhibitconcepts.com


>> more Resources