exhibiting 101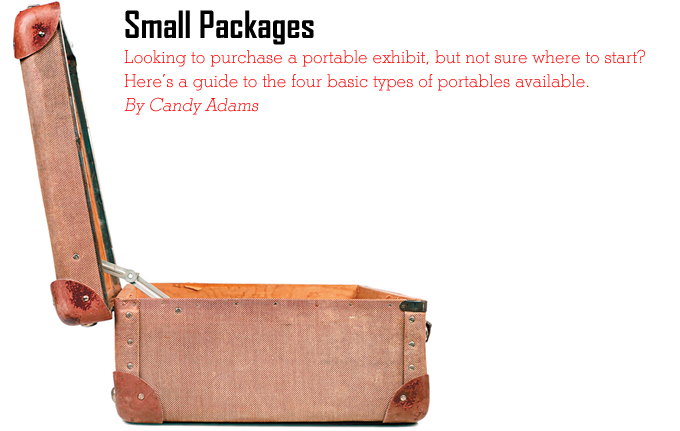 Candy Adams,
CTSM, CME,
CEM, CMP, CMM,
is an independent exhibit-management
consultant, trainer, speaker, writer, and an Exhibitor conference
faculty member.
CandyAdams
@BoothMom.com



ookies and budget-conscious exhibitors alike often make their trade show debuts with portable exhibits. Their thinking: Start small and work your way up. There's nothing wrong with that philosophy, as long as you have a strong marketing plan and realistic expectations for the outcomes. Case in point, you're probably not going to make much of a lasting impression on attendees at a huge show like, say, the International Consumer Electronics Show with a modest portable exhibit - especially if you're new to the scene. However, that portable property might at least introduce your company to attendees.

To help ensure your success, then, you need to understand the world of portable exhibits. Let's start with the basics - what, exactly, are portable exhibits? They're exhibit properties that are generally small enough to be transported in a car, as airline baggage, or by a small-package carrier such as FedEx Corp. And since portable exhibits are lightweight (typically weighing less than 100 pounds), they can usually be moved into the exhibit hall by the exhibitor, rather than by the show's material-handling personnel.

Furthermore, portables generally don't require hand tools for assembly, and take about 30 minutes or less to put together. In other words, a portable exhibit can be picked up, carried, lugged, pushed, shoved, or dragged onto the trade show floor and to your booth space by a single exhibitor. (But before you go dragging any old thing onto the floor, note that this general definition is subject to the rules of the show's venue and its labor unions.)

Of course, determining the right portable for your program depends on a slew of variables, including your budget and exhibiting needs, whether your staff is going to set up the display or you're going to hire an I&D crew, how you plan to transport it (hand carry versus shipping), and the brand image you want to project to attendees. With those variables in mind, here's a rundown of the four different types of portables available.

Pop-Up Exhibits
Pop-up exhibits are the most common type of portable exhibit and comprise a collapsible, lightweight framework truss (usually a combination of aluminum and plastic) that literally pops up to form a curved or straight back wall. The structure is then covered with hook-and-loop-compatible fabric, magnetic wall panels, or stretch-fabric "pillowcases" that simply drape over the pop-up's frame.

Pop-up exhibits are generally sold in 8-foot and 10-foot widths. When determining which size to purchase, consider the size of the pipe and drape that might border your booth space at the show. For example, you may have a 10-by-10-foot space, but the pipe and drape take up a few inches of that real estate. I learned that lesson the hard way when the 10-foot-wide pop-up I brought to a show didn't quite fit inside my 10-foot-wide space because the pipe and drape took up about 3 inches.

Pop-up exhibits feature a range of optional accessories, including conversion kits to transform your shipping case into a counter, wall-washer or spot stem lights to illuminate exhibit graphics, connector kits to link multiple pop-up exhibits into a single in-line back wall, and upgraded shipping cases with additional padding and sections to protect your exhibit, graphics, and accessories.

Considering the accessories and functionality of pop-ups, they're an inexpensive alternative to custom exhibits. However, the lightweight aluminum frame that supports most pop-ups is susceptible to bending during setup and teardown. So check the strength of the frame and determine whether the warranty covers replacement and repair before you buy.

Despite the general fragility of the frame (and the fact that many pop-ups aren't designed to support anything hanging off the back wall) pop-ups are quite versatile. For example, fabric wall panels are compatible with hook-and-loop fasteners, making it easy to switch out graphics. Also, since pop-ups are lightweight, easy to transport, and a snap to set up, you'll likely save big money on shipping, material handling, and I&D.

Banner Stands
Banner stands are a type of portable display comprising a metal base housing one or more roll-up tension graphics suspended from a segmented pole. Picture an upside-down window shade that retracts into a small metal base that sits on the floor, with a thin rod or X-frame that keeps the banner taut when it's extended. Some types of banner stands feature a T-shaped base and stretcher bars at the top and bottom of the banner (or an X-shaped frame on the back) to hold the banner in place. The graphic banners are typically 30- to 36-inches wide and can telescope to various heights, from 3 to 8 feet, depending on whether the stand sits on the floor or a tabletop.

Banner stands are petite enough to be stored at your office, and shipping costs are minimal since they can be shipped in a small case. Banner stands are also a great solution if the size of your booth space fluctuates from show to show, as you can place multiple banner stands side-by-side to create a custom back wall in an in-line exhibit space, or use individual banner stands as freestanding displays within a larger booth space.

And the customization options don't stop there. Some banner-stand bases hold removable and/or multiple cartridges, giving you the ability to swap out graphics as needed. Plus, banner stands can be either single sided or double sided, and some offer motorized scrolling of multiple graphic banners, creating a more dynamic display. Optional accessories include lighting, literature racks, and shelves that fasten to the base of the banner stand. What's more, banner stands are one of the most flexible and lightweight portables available. You can basically create an entire exhibit using them, by simply placing multiple banner stands next to one another.

Modular Exhibits
Featuring interchangeable rigid or flexible panels and connectors, modular exhibits can be reconfigured into different exhibit shapes and sizes. I think of them as Erector Sets for exhibitors. The panels are constructed of lightweight materials, e.g., aluminum, metal composites, corrugated cardboard, foam, hard plastic, or a combination thereof.

In addition to being lightweight, modular exhibits can be used to create a variety of exhibit components, from back walls and freestanding product-display towers to counters and even kiosks. Modular exhibits are fantastic for companies that frequently have different booth sizes at different shows, as converting a 10-by-10 to a 10-by-20-foot exhibit - or even a 10-by-30-foot exhibit - is relatively simple. (Of course, use anything larger than a 10-by-10 and you're moving out of the portables category, since such exhibits will require additional setup time - and potentially labor - and weigh well over that 100-pound limit.)

What's more, many modular structures also allow exhibitors to easily reconfigure elements to change the look and feel of the space, or to simply switch out damaged components with replacement pieces on the fly. I even had one modular system with panels that were gray on one side and blue on the other side, essentially giving me two exhibits for the price of one.

Fabric Options
One of the more recent - and innovative - variations on the portable exhibit comes in the form of fabric structures. There are two basic types of fabric structures currently making waves. The first comprises 8-by-9-foot panels of wrinkle-resistant, tensioned fabric stretched over an aluminum frame, and typically zipped into place. As with all portable options, flexibility is key, and tensioned-fabric exhibits don't disappoint. Using frames and even truss systems, you can create virtually any shape, from regular old square panels for back walls to 3-D cubes and circles to add visual interest.

The second type features fabric panels that hang from the existing pipe used in most linear exhibits (picture a bed sheet attached to the frame by rope loops on each of its four corners). Because the fabric doesn't hang taut from the pipe, it's important that you choose high-quality, wrinkle-resistant fabric. These simple fabric panels create back walls that are undeniably basic, but look a lot better than exposed pipe and drape.

Generally weighing less than 5 pounds and folding up neatly into their own bags, these inexpensive fabric options are the ultimate portable exhibits. However, hand tools may be required to assemble some tensioned-fabric structures, which means you may have to hire labor.

Size Matters
Whether you choose a fabric structure, pop-up, banner stand, or modular system, the physical weight of the exhibit dictates its portability, so buyer beware. I've seen wheeled molded-plastic exhibit cases large enough to hold 3-by-4-foot panels for an 8-by-10-foot back wall that weighed in at around 100 pounds and were billed as portable. But the term "portable" becomes a misnomer after you've schlepped these allegedly portable cases across any distance. So when you're shopping for your next portable exhibit, keep the old adage in mind - good things do come in small packages.

e




Share this article:
FIND IT - MARKETPLACE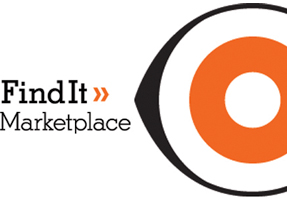 Truss / Spaceframes

Milos Structural Systems

Lead Management

Alliance Tech

Exhibit Producers

CEP Exhibit Productions, Inc.

Modular Exhibit Systems

Moss Inc.

>> More Products
courses
resources
RECEIVE 10% OFF Your
Promotional Product Order!

For over 25 years, Bagmasters is still the place to go for conference bags and trade show giveaways. Use keyword 'therightchoice' at checkout to receive 10% off any promotional product order from now until 12/31/14.

Bagmasters
800.843.2247
bagmasters.com


>> more Resources