exhibiting 101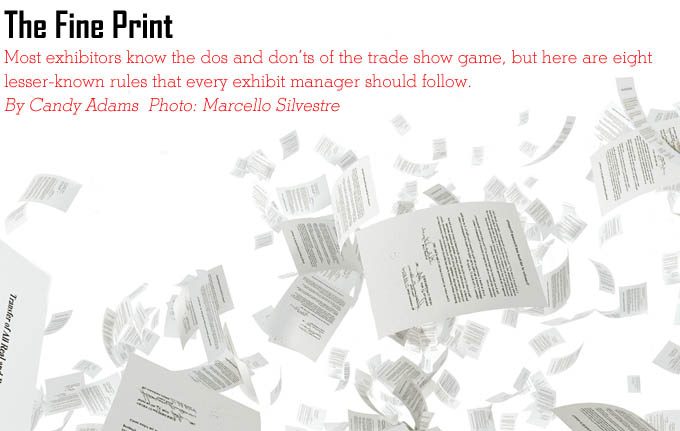 Candy Adams,
CTSM, CME,
CEM, CMP, CMM,
is an independent exhibit-management
consultant, trainer, speaker, writer, and an Exhibitor conference
faculty member.
CandyAdams
@BoothMom.com



ess up - do you meticulously read every word of the exhibitor prospectus, space-contract terms and conditions, and rules and regulations published by the show manager, general service contractor (GSC), and venue personnel? Or do you just skim, wing it, and pray that there aren't any nasty surprises on the show floor?

Unless you have nothing but time on your hands and/or don't care about your job, your rule-reading habits probably fall somewhere between those two extremes.

An exhibitor services manual typically includes rules and regulations from the GSC, the facility, the official subcontractors, and the show manager or organizer. These rules vary from show to show, depending on things like the type of venue, the size of the show, and union contracts.

In addition to these rules, as an exhibitor you might also be expected to abide by the International Association of Exhibitions and Events' "Guidelines for Display Rules and Regulations," if they're mentioned in the terms and conditions section of your booth-space contract. The IAEE guidelines should be provided by show management and are also available for purchase at www.iaee.com.

Most of the rules in the exhibitor services manual make perfect sense, and I think we can all get on board with rules dictating things such as the volume of in-booth music and the placement of signs and elements to avoid obstructing sight lines of neighboring exhibitors. However, here are a handful of lesser-known rules that are often overlooked but can get you into trouble if you don't adhere to them.

1. Skilled Trades. Did you know that in some cities, exhibitors can't peel the backing off hook-and-loop fastener on a graphic before slapping it on their exhibit wall? In others, they can't plug in their own equipment to a 120-volt power outlet or vacuum rental carpet with a vacuum cleaner that is connected to electrical power.

What's more, if you rent a 10-by-10-foot booth space and rent carpet from the show's GSC, there's a good chance that two things will happen: 1) You'll be given a 9-by-10-foot piece of carpet and told the back 1 foot of space can't be carpeted because electricians need this "alley" to run electrical between linear exhibits. 2) If you decide to have your carpet vacuumed, you have to pay for a minimum of 100 square feet. If you do the math, that means you're being forced not only to pay for carpet that can't possibly be vacuumed because it's located under exhibit properties, but also for 10 square feet of carpet to be vacuumed that you don't even have. I've actually resisted this rule and crossed out the 100-square-foot minimum on the order form and recalculated it at 90 square feet - and the order was still accepted.

2. Helium Balloons. Balloons emblazoned with a company logo might seem like a cheap, easy exhibit decoration, but they're prohibited at most exhibit halls because they tend to escape and float to the ceiling, at which point they are shot down by a BB-gun toting union laborer after the show (at overtime rates and at the expense of the owner of the balloons). Even worse, free-floating helium-filled Mylar balloons can short out canister lights on the ceiling and cause power outages and fires.

3. Overhead Signs and Banners. To hang a sign or banner above your exhibit, you need the approval of a certified or licensed structural engineer. At numerous exhibit halls, the engineer approving the plans for signs and banners has to be licensed in the state in which the convention center is located, and not in the state that the hanging sign or banner was designed and/or constructed. After a structural engineer has approved the plans for your sign or banner, you must submit the approval to show management (or the show venue).

4. Tall Exhibit Structures. Don't be surprised if you're required to hire union rigging labor and equipment to tether tall exhibit structures (often higher than 12 feet) to the convention center's ceiling. This scenario happens for a number of reasons, such as when the show's venue is in an earthquake zone, the booth is under air ducts with a flow of air that makes the exhibit unsteady, the exhibit is near freight doors that when opened create a wind-tunnel effect, or the exhibit doesn't appear stable to the on-site structural engineer. If show management says you have to tether, your only options are to shell out the money and tether it or take down the upper level of the exhibit.

5. Fire Retardancy. One of the people you hope to avoid on the show floor is the venue's fire marshal. He or she walks the floor looking for violations and testing for non-fire-retardant exhibit properties by simply holding a flame to them. If materials do anything more than melt, smoke, or smolder within a three-second time frame, they're pulled from your exhibit.

In addition to the three-second test, some fire marshals have begun enforcing a ban on specific types of halogen lights that can overheat and burst. Ensure that any halogen lights are fire-marshal approved, or you could be forced to remove them.

6. Booth-Space Payments. Do you know how much time you have from the date you sign your booth-space contract to when your first payment is due? Do you know how late your payment has to be before you've lost not only your contracted booth space, but also all the prior payments you've made toward your balance? Not all shows are the same, and some vary greatly on payment percentages (e.g., a 50-percent down payment with two additional 25-percent payments versus a 34-percent down payment with two additional 33-percent payments), the time frame from the date you sign up for space until the first payment is due, the due dates for the subsequent payments, and the amount of your deposit that is returned if you miss a payment date or cancel your contract.

It's important to note that if you decide to pull out of a show after you've already paid for your booth space, there aren't any mitigated damages if show management resells your space. In other words, based on the contract, show management is not obligated to return any money to you unless the contract dictates it. This means it can keep your money and resell the same space to another exhibitor.

7. Other Duties as Assigned. One of my favorite terms and conditions (on the back of the booth-space application and usually printed in tiny 8-point font) is what I call the "Other Duties as Assigned" rule. If your job description has a "garbage clause" that dictates your job can include any other duties your employer would like to dump on you, you know what I'm talking about. The booth-space rental contract's terms and conditions generally have a similar, open-ended clause that allows show management to do or change anything it believes is in the best interest of the show at any time, and as an exhibitor, you have no legal recourse. You basically just signed away the farm on this one.

Can show management change the dates of the show after you've signed the contract? Yes. Can it change the venue of the show from a high-end resort to a cruise ship? Yes. Can it move your booth anywhere on the show floor and sell your space to someone else? Yes. Not surprisingly, all three of these things have happened to me, and it's tough to explain to your boss why your exhibit is now buried in a remote hall behind a huge support pillar, or why the January show you chose specifically to fill a gap in your leads pipeline is now running the same week as your biggest show of the year in February - and instead of being at a resort in Hilton Head, SC, it's now going to be on a cruise ship in the Caribbean.

8. Commercial Liability Insurance. There is nothing wrong with show management asking exhibitors to have a commercial liability policy in place to cover bodily injury or property damage when the insured is legally responsible. But some show managers have figured out that mandating the purchase of a stand-alone corporate liability insurance policy (through a broker with whom they have a relationship) is a revenue generator for the show. The booth-space contract's terms and conditions can mandate that an exhibitor purchase insurance in an amount (and from a vendor) designated by show management.

I've seen requirements for policies between $1 million and $2.5 million that must name the association or organization running the show, the show manager, the show manager's parent company, the GSC, and the show venue as additional insured parties. In all likelihood, the show is getting a commission on the premiums of its hamstrung exhibitors, and the insurance company is managing all the paperwork to report back to show management regarding which exhibitors have purchased the policies. Exhibitors that have not purchased the policies will be precluded from even unloading their freight until the insurance requirements are met.

The bad news is, every show has its own quirky rules, and no two shows' or venues' rules are exactly the same. The good news is that you have access to all of these rules ahead of time and can plan accordingly - just remember to read the fine print.

e




Share this article:
FIND IT - MARKETPLACE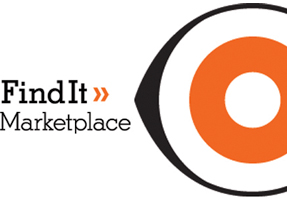 Exhibit Producers

FRESH WATA

Charging Stations

Parabit Systems

In-line Systems

Orbus Exhibit & Display Group

Exhibit Producers

PMG Exhibits

>> More Products
courses
resources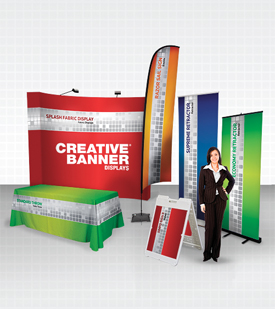 Display Solutions
Delivered.

Creative Banner Displays is your leading supplier of signs, banners and event displays. We offer low minimums, short lead times and innovative display and signage solutions. Several products available in 24 or 48 hours.

Creative Banner
Displays
800.989.3444
creativebanner.com


>> more Resources