Register by January 11 and Save
on any multi-session pass to attend EXHIBITOR
LIVE
, The Conference for Trade Show and Corporate Event Marketing, to be held in Las Vegas, February 25 to March 1, 2018.
Choose from 182 educational sessions and workshops (including 70 all-new presentations and 50 new speakers) guaranteed to improve the performance of your trade shows and corporate events. Learn from the trade show marketing experts who run programs for Cisco Systems, Dell, HP, Intel, Siemens, Verizon, Wells Fargo, and many more top brands! Learn more at
www.ExhibitorLive.com
.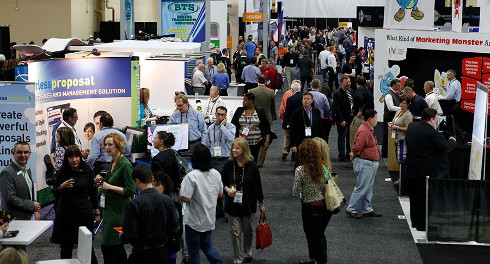 Register online
, or download the
EXHIBITORLIVE schedule builder
(PDF) if you prefer to use a printed document when plotting your sessions.
To help you strategize your session completion for certification, check your transcript to see which sessions you have left to take. It's also helpful to know what is coming up in 2018, so be sure to review the
EXHIBITOR eTrak schedule
, as all of our online session offerings are now posted through July.
If you have any questions or would like assistance in planning your best possible schedule, please do not hesitate to contact us. We look forward to seeing you at the conference!