TUESDAY, FEB. 13
2:00pm ET, 1:00pm CT,
12:00pm MT, 11:00am PT
Attendance for the full session is required for those who wish to earn CEUs and CTSM certification.




FACULTY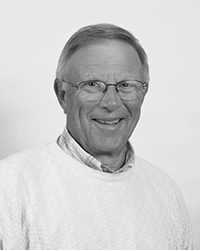 Marc Goldberg, CME
Marc brings his experience in exhibiting and business ownership /management to his workshops and seminars. In 1985, he founded Marketech360 that specializes performance improvement through training and measurement. He authored Small Doesn't Mean Second Rate, the Future of Healthcare Exhibiting is Learning, in 2016 published Strategic Trade Show Success and in 2017, Tips from SCORE - a guide for small businesses management. He created the first exhibiting measurement software - Measurement Made Easy.

Connect with Marc Goldberg:



LinkedIn
Session 245


ADVANCED LEARNING SESSION:
An Adventure in Budgeting: Making Trade-offs


Premise: You have objectives. You have a budget. You have a variety of strategies available to you and therefore alternative tactics to support your strategies. What happens when the required investments in those tactics don't fit the budget? Trade-offs are needed. What are they? How do they impact the budget? Knowing the budgetary consequences of trade-offs you consider is critical for making the best decision.

In this session we'll walk through that process. Using a fictitious company we will discuss strategy and tactics, then build a budget together. Once the budget is built, we'll look at trade offs we can make to accomplish the strategy within our budget parameters.

The spreadsheet template used in the session will be available in advance. Attendees can download the template and print a copy to fill in as Marc steps you through the process.
Share this session:

This session is
SOLD OUT.