60 Watson Blvd
Stratford, CT 06615


Phone:
203-733-4314
Email:
info@getrobotsolutions.com
Web:
www.getrobotsolutions.com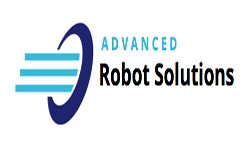 Company Description
Draw huge crowds, be the talk of the show, and generate TONS of leads, that turn into sales, with Experiential Robots!

Our robots, Tracey, Pepper and their friends inform and educate attendees about your products/services via speech, slide shows and videos that play on the robot screen. These Experiential Robots also entertain attendees by taking attendee pictures, dance with attendees and even tell funny jokes. Tracey's large touch screen body allows guests to interact directly with the robot by touching on different icons.

The Advanced Robot Solutions Team will work with you to 'customize' the robot to best position your company to create new leads and sales. ARS will send a robotic professional to the event to set-up and then support the robot rental throughout the show.

Artificial Intelligence and robots are the hottest trend. Be the talk of the trade show by using our Experiential Robots - call or visit our website today to be part of the future! Ask about our FREE demo!
Send a Quick Message
Follow Advanced Robot Solutions on...
In the News
Company Catalogs/Literature
Customer Testimonials
"Tracey was the biggest hit. She brought us so much attention and so many people came to check her out. We couldn't imagine anything better. She was great."
-Ashton, Integrated Control

"We got Tracey last minute for our convention and it was a great hit. She demoed our product and people were coming in and out. It was the best thing we could do and it helped with the ROI. Best investment we did."
-iProcedures

"We had Tracey here for an all day seminar with around 150 agents attending and our theme today was the agency of tomorrow, so having a robot here to show all the new and innovative technology was a great thing. She got to dance, people got to take pictures with her and she really introduced a couple of our speakers so I really appreciate Tracey coming."
-Adrienne, Chicago Title and Commonwealth