6523 California Avenue Southwest, #434
Seattle, WA 98136


Phone:
206-286-7677 ext 5
Fax:
206-686-5215
Email:
sales@seattlesoftware.com
Web:
www.seattlesoftware.com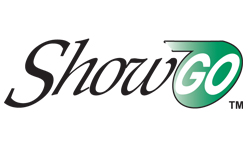 Company Description
Incorporated in 2000, ShowGo Software, the leader in developing software solutions for the trade show industry has won four major trade show industry awards, two for its premiere product ShowGo: the Buyer's Choice Award at EXHIBITOR Show and Runner-up for Best New Product at TS2, a third, EXHIBITOR2013 Buyer's Choice Award for ShowGo Mobile and a fourth, the EXHIBITORLIVE 2015 Buyer's Choice Award for its ground-breaking new service ShowGo VirtualAssistant.

With ShowGo VirtualAssistant, coordinators are now able to import show data directly into their trade show timeline. With ShowGo Mobile, they can communicate trade show information via the mobile app, updating staff with the latest trade show data via smart phone, tablet, or computer whether they're on the road, at home or on the show floor.

Several Fortune 500 and Fortune 100 companies rely on our excellent customer service and superior software solutions on a daily basis. Contact us to see how ShowGo can do the same for you!
Send a Quick Message
Products and Services
Company Video
Company Catalogs/Literature
As seen at EXHIBITORLIVE 2019
See us at EXHIBITORLIVE 2020, March 29 - April 2, booth #726
Customer Testimonials
"ShowGo is invaluable for keeping on top of all the details and logistics with trade show planning. It keeps everyone on the same page and on-time."
Bob Milam
Trade Show Manager, CTSM
TradeShow Bob

"Love ShowGo for budgeting. Makes my job so easy."
Glenda Brungardt
Tradeshow/Event Manager
Hewlett-Packard Company

"Can I tell you what a pleasure it is working with ShowGo. So glad we switched!"
Gail Hernandez
"The Trade Show Maven"
www.tradeshowmaven.com