28 Abeel Road
Monroe Twp, NJ 08831


Phone:
609-395-0550
Toll-Free:
800-637-2496
Fax:
609-395-7142
Email:
info@NMREvents.com
Web:
www.nmrevents.com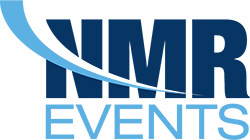 Company Description
Since opening in 1983 with a single regional office, NMR Events has become the main source for A/V technology in the staging, events, and tradeshow industry. With offices strategically located coast-to-coast, our uniquely talented team of over 150 employees is dedicated to providing the highest quality A/V services with the latest equipment and technology, whether it is around the corner or around the world.

Our dedication to providing the utmost professional level of comprehensive production management is what distinguishes us. Our commitment to a customer service-focused approach builds partnerships and provides an electrifying event, presentation, or tradeshow presence your audience will never forget. NMR sets the industry standard by maintaining excellent customer service, developing strategic partnership, keeping current on technological advancements, and always pushing the art of possibility.
Send a Quick Message
Follow NMR Events on...
Products and Services
Company Video
Company Catalogs/Literature
As seen at EXHIBITORLIVE 2019
See us at EXHIBITORLIVE 2020, March 29 - April 2, booth #301
Customer Testimonials
"NMR was truly a complete turnkey solution for our mission critical National UpFront Meeting, their superior expertise in technology and integration brought about new methodologies and solutions which enhanced our televised and live production. They have helped facilitate rave reviews in the press and within the business community for our Network."
ABC Television Networks Executive

"ASCO was a total success. I adore my NMR team. They made me look like a superstar. They truly care about their work and while I am sure that is who they are as people, I have to assume some of that comes from the leadership at NMR. My colleagues and I thank you again for all of your hard work and dedication in making us shine as an organization."