5931 W. Campus Circle Drive
Irving, TX 75063


Phone:
972-580-9000
Fax:
972-550-7877
Email:
kdec@theexpogroup.com
Web:
www.theexpogroup.com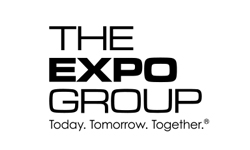 Company Description
Delivering a unique, memorable and measurable brand experience in the face-to-face environment requires a thoughtful approach; combining strategy, design, content, technology and production to ensure your exhibit Attracts, Immerses, Engages and Rewards attendees. The Expo Group delivers these experiences whether your needs require a custom exhibit or our flexible, effective, modular PerspectiveTM rental line.

• We'll make sure your exhibit meets both your BRAND and BUSINESS objectives
• We'll design an exhibit that Attracts, Engages, Immerses and Rewards your visitors
• We'll provide you with the best engagement technologies needed to connect and convert your audiences: AR, VR, Touchscreens/walls, gesture-based and more
• We'll help you MEASURE the effectiveness of your exhibit with strategies and technologies that help you continuously improve your exhibit efforts

All of it aimed at creating unforgettable compelling branded experiences that build your brand and drive demand.
Send a Quick Message
Follow The Expo Group on...
In the News
Products and Services
Company Catalogs/Literature