101 Commerce Street
Oshkosh, WI 54901


Phone:
920-236-7272
Toll-Free:
877-446-7746
Fax:
800-355-5043
Email:
4care@4imprint.com
Web:
www.4imprint.com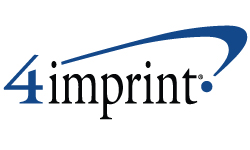 Company Description
When you order from 4imprint, you're covered from every angle with our 360⁰ Guarantee®. You're guaranteed complete satisfaction (or we'll rerun your order or refund your money-your choice), on-time shipment, and the lowest prices in the industry. Also, you'll receive FREE samples, FREE art assistance, and lightning-fast service from people who care, which makes ordering from 4imprint easy.

Whether you're sponsoring an event, recognizing achievements, acquiring customers or supporting a cause, promotional products will get your name-and your brand-in front of people who can help your organization make a difference. 4imprint provides products to do just that, including Exclusive products that cannot be found anywhere else, with the best service in the business.
Send a Quick Message
Follow 4imprint on...
In the News
Products and Services
As seen at EXHIBITORLIVE 2018
See us at EXHIBITORLIVE 2019, Feb. 25 - 27, booth #1251
Customer Testimonials
JODY-From Clearwater: "Our company provide management and trade show services to the non-profit industry. We use 4imprint for our logo items because it's easy to order, customer service is fantastic, and delivery is always on time."

CAROLINE-From Temple: "Quarterly we provide thank you gifts to our top clients and to potential clients. Having great quality items with our company logo makes a big impression on our clients. We can always find what we need. 4imprint makes the process so easy! They are always great about working with me to get the artwork and colors just right and everything ships quickly!"

LANI-From Waikoloa: "I used the calendars for our Conference for leaders to mark the important dates for 2016. The reason I choose to work with 4Imprint is because of their quick responses to emails, through follow up and the product always arrives in time. Thanks 4Imprint TEAM."