Rua Braganca Paulista 103
Sao Paulo, SP 04727-000 Brazil


Phone:
+55 11 56411765
Email:
monikad@promobox-int.com
Web:
www.promobox-int.com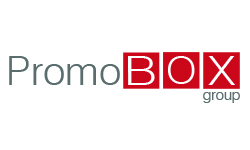 Company Description
PromoBOX group offers full tradeshow management in Brazil and South America for exhibitors coming from abroad. Booth design, graphic production, A/V equipment rentals, interpreting and catering, leave all in our hands. We know what you expect. Our multi-cultural team will be there for you through out the process.

If you are only looking for a portable display or even only a banner stand, we distribute the Orbus Exhibit & Display Group in Brazil, so just pick your choice at www.theexhibitorshandbook.com and we will send you a quote in a bit.
Send a Quick Message
Customer Testimonials
PromoBox Brasil has become our go to source for our events in Brasil. Being a US based company, we used to ship items from the USA to events in Brasil, which was often challenging and resulted in missing or broken items. Working with the team at PromoBox Brasil has been one of the best moves we ever made. They produce and store our exhibit and handle all logistics, shipping and install and dismantle for our shows. The team at PromoBox is professional, detail oriented, and offer up advice to ensure that we have a display that well represents who we are as a company. They are a real pleasure to work with and they go above and beyond always exceeding expectations.
-- Dana L. Tilghman, Sr. Trade Show & Events Planner, Minitab, Inc., State College, PA, USA