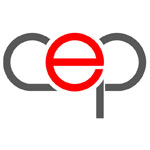 CEP - Chicago Exhibit Productions Inc.


www.cepexhibits.com



Headquarters:

Bolingbrook, IL


Founded:

1985


In-House I&D:

Yes


Rental:

Yes


Fabrication Space:

45,000 sq. ft.


Storage Space:

150,000 sq. ft.


Storage Facilities:

3


International Offices:

No


Recent International Experience:

Europe



Breakdown of Business by Booth Size




Less Than 400 sq. ft.:

51-60%


400 to 2500 sq. ft.:

31-40%


More Than 2500 sq. ft.:

5-10%



RFP Contact:

Michael G. Ebert, president


RFP Email:

mebert@cepinc.net



Company Description:

Chicago Exhibit Productions Inc. (CEP) transforms its clients' objectives into three-dimensional environments that result in an experience that conveys brand messages and corporate identity to their respective audiences. The company offers its clients in-house design and fabrication services, a robust rental inventory, installation and dismantle services, and corporate event capabilities. With storage facilities in Bolingbrook, IL, as well as Las Vegas and Orlando, CEP has a reputation for developing solutions based on its clients' needs. Regardless of the scale or the scope, CEP is a single source for delivering seamless concept-to-completion results for exhibits, corporate events, retail displays, and themed environments. CEP's team structure and passion for its proven process assures its ability to continually adapt to clients' ongoing business needs. The company takes pride in consistently delivering projects on time, on budget — and to total satisfaction.

More Info...