Peer2Peer Roundtables
A Think Tank of Your Own


Bounce ideas off your colleagues at tables moderated by experts. Bring your thoughts, problems, forms, templates, notes - whether they represent a burning question you're unable to answer or a solution you've found and want to share.
Roundtables are offered Tuesday and Wednesday, 5:30 - 6:30 PM, exclusively for All-Access, Pick 9, or Pick 6 pass holders.
Tuesday 5:30 PM - 6:30 PM
TP1
Bulletproof Your Exhibit Transportation
These are the things I wish somebody would have told me. Discuss how to move trade show freight with the fewest challenges.
Candy Adams, CTSM Bronze, CEM, CMP, CMM, "The Booth Mom®", Trade Show Consulting

TP2
Custom or System Exhibit? Both, Please.
Learn how to get a unique, custom-branded look that fits your needs and while enjoying the flexibility and cost-saving benefits of an exhibit system.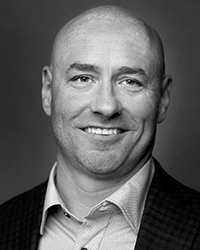 Brian Baker, vice president, HighMark TechSystems

TP3
The Relationship Between Design and ROI
An in-depth discussion of how and why, to ensure the best results, ROI should be a cornerstone in the exhibit design process.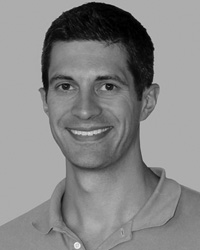 Matt Beck, design director, Exhibitus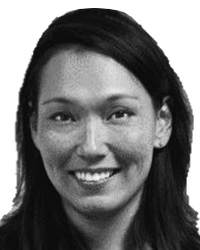 Lynn Reves, director of marketing, results division, Exhibitus

TP4
Pay It Forward: How to Integrate Cause Marketing Into Your Trade Show Program
Discuss cause marketing techniques that add value to attendee participation and how you can integrate these elements into your trade show marketing plan.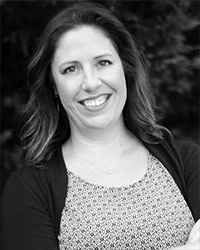 Stacie BeVille, senior account executive, Exhibitus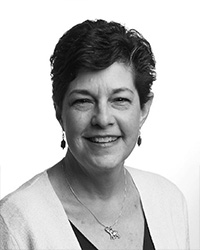 Lisa Lawley, CTSM Diamond, senior event program manager, Cisco

TP5
How To Match Measurement to Business Objectives
In order to be deemed successful, your event plan must be measured against specific objectives. Learn to demonstrate your success by aligning business and program objectives with your end results.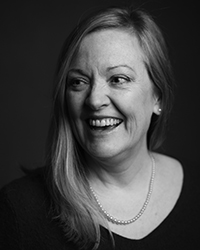 Katharine Chestnut, CTSM Diamond, founder and chief community officer, Alkaloid Networks

TP6
Booth Staff Selection/On-Boarding Best Practices
Who are the very best people to represent your company at trade shows? Maybe not who you think. Share your booth staff selection/on-boarding best practices and explore new ideas too.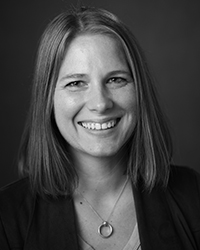 Robyn Davis, trade show strategy specialist, Exhibitor Education by WINH

TP7
FULL
Best Practices and Fun Ideas for Promotion Before, During and After the Show
Share fun and effective ways to raise awareness, get your company on attendees' must see agendas, entertain and educate in the booth, and follow-up to ensure retention and post-show response.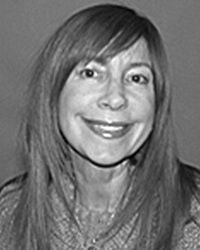 Judi Baker-Neufeld, founder/president, TradeShows Plus!

TP8
10 Must Do's on a Property Site Inspection
Lets discuss the ten critical things you must do before and during a facility site inspection. Share best practices and experiences.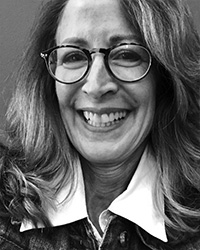 Janet Good, CTSM Gold, senior account executive, MC˛

TP9
Exhibit Marketing for Long Sales Cycles
The longer the sales process, the greater the challenges of exhibit marketing. Share insights and discuss strategies for success.
Jana Hallford, CTSM Diamond, executive producer and director of marketing, Swords & Circuitry Studios

TP10
Trade Shows on a Budget
Share your money-saving trade show ideas. How do you add impact without spending a lot of money?
Susan Hansen, CTSM, senior marketing specialist, ZTR Control Systems

TP11
Creating an ROO-Focused Measurement Strategy
Discuss strategies and share insights for how to make your measurement strategy more meaningful by focusing on ROO.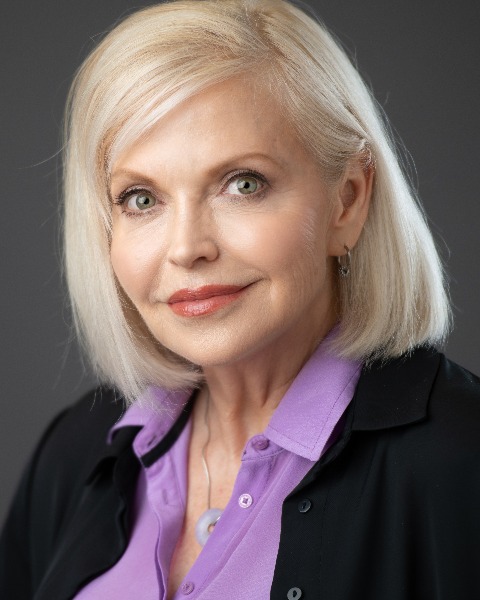 Jean Howard, director of business development/account director, TPG Trade Show and Event Marketing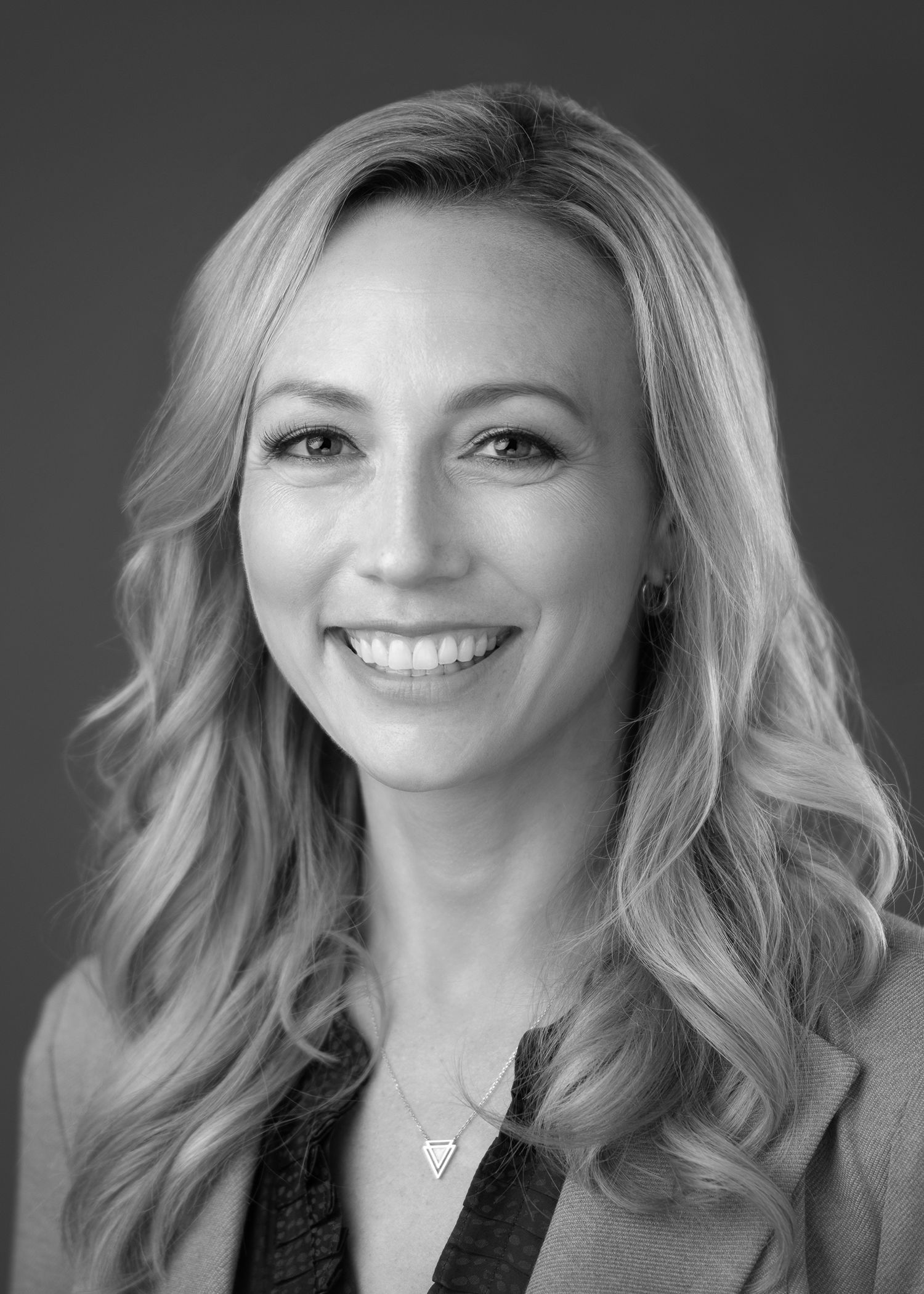 Christina Piedlow, executive director, TPG Trade Show & Event Marketing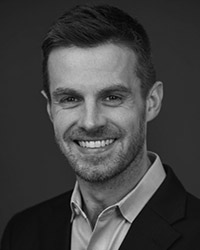 Sean Roach, senior manager of global marketing communications, Siemens Healthineers

TP12
How Important is Training My Exhibit Staff Anyway?
Do you believe exhibit staff training is important? Bring your struggles, stories, and ideas to discuss what works and what doesn't. All training ideas and challenges are welcome!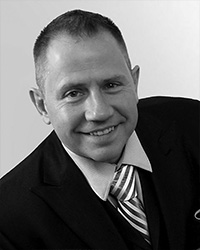 David Ren Jenkins, CEO and founder, Trade Shows on Steroids

TP13
Measurement
Measurement is key to making your show a success. Bring your challenges and questions and we will discuss what to measure and how to measure it.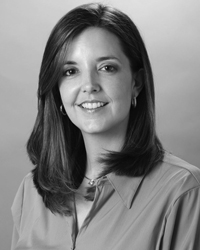 Deanna Krause, CTSM Gold, trade show coach, DK Consult

TP14
Expanding B2B Realities Beyond the Booth
Let's talk about how new reality-expanding technologies (VR/AR/MR/etc.) help connect your customers to your brand and build engaging new perspectives.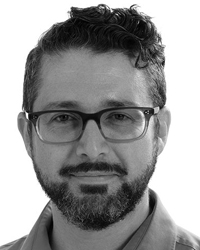 Travis Macdonald, creative director, Godfrey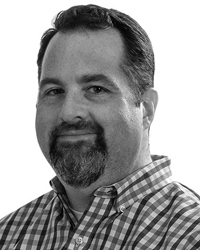 Scott Trobaugh, vice president and executive creative director, Godfrey

TP15
What Do Technology, Science and a Resurgence of Ancient Practices Hold for Humanity 2.0?
Science and the redux of ancient practices is providing new insight on the origins of consciousness, the meaning of life and what it means to be human. Let's discuss!
Marc Pomerleau

TP16
FULL
Enhance the Trade Show Experience with Augmented, Virtual, and Mixed Reality
Discuss trends in augmented, virtual, and mixed reality technologies and how these technologies can profoundly impact the success of your trade show exhibit.

Todd Simon, chief marketing technologist, Predictive Presentation Technologies LLC

TP17
Life After Corporate America
Laid-off? Downsized? Now what? Yes, there is life after whatever it is that you have been so passionate about, and dedicated to. A tradeshow and event industry veteran will lead a discussion about where to begin, and what to do next with your career and your life.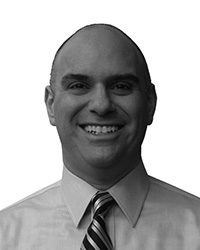 Joshua Stevens, CTSM, chief strategist, Superior Event Management

TP18
Managing Exhibits and Stakeholders Within Large Corporations
Are you the exhibit manger for a large corporation? Share your pain points and best practices with your peers as we learn to overcome our unique challenges.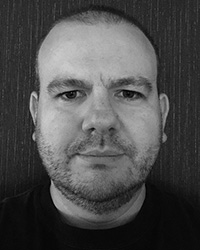 Jason Vickers, CTSM Bronze, manager of trade shows and events, Verizon

TP19
Driving Brand and Marketing Messaging Consistency Across all Platforms
A discussion to develop ideas on how to manage brand and messaging consistency, whether it is a small tabletop sales show, a trade show, or event.
Steve Mapes, senior vice president of strategy, Impact XM

TP20
Designing for Your Audience: Trade Shows, Awards Shows and Banquets
You get the job and budget. How do you create engaging design and atmosphere? We'll share input and ideas. Let the brainstorming begin!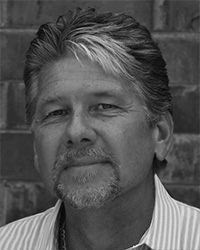 Jerry Hirt, CEO and creative director, Jerry Hirt Design

TP21
Advice on Developing Your CTSM Portfolio
Learn what you can do now to begin preparing for the written portfolio certification requirement.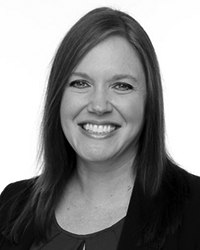 Hope Arnold, CTSM, senior manager, marketing & events, BrainPop

Steven Marchese, CTSM Diamond, manager of corporate events, FUJIFILM Medical Systems USA


Sharon McAvoy, CTSM, senior tradeshow and event specialist, Waters Corp.

TP22
CTSM - Learn More About the Program
Meet with CTSM graduates to have your questions answered and find out more about what certification involves.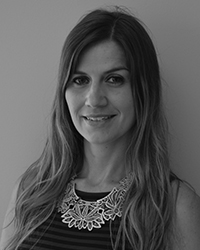 Mandi da Silva, CTSM, tradeshow/event manager, FujiFilm VisualSonics, Inc

TP23
How Does CTSM Help My Career?
Talk to CTSM graduates to discover the value of certification and to learn the benefits others have reaped by earning their CTSM credentials.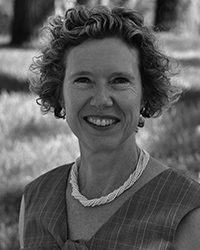 Marianne van Zeeland, CTSM, senior trade show and event manager, Genomic Health Inc.

TP24
Onsite Lead Retrieval Solutions Over Multiple Events
Review and discuss the challenges of tracking lead collection and business opportunity across events. The objective is to gather actionable feedback.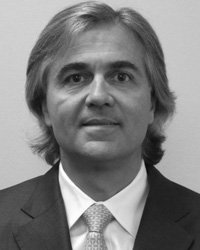 Ivan Lazarev, president, ITN International Inc.

TP25
Communicating Across Cultures: Blunders, Taboos and Faux Pas
We all make mistakes, but sometimes a polite question in one country is rude in another. Or what is legal or acceptable in one culture may be completely taboo or inappropriate in another (gifts, gestures, graphics, topics of conversation, etc.). Let's help each other learn.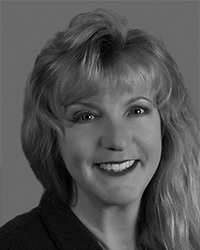 Terri Morrison, author, Kiss, Bow, or Shake Hands® Book Series and Digital Products

TP26
Digital Storytelling
Best practices for bringing digital programming into a booth setting with an emphasis on choosing the right technology and media for the desired messaging and outcomes.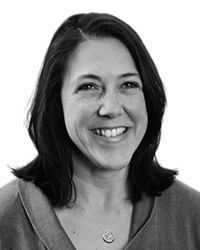 Rebecca McFarland, vice president of operations, ARK Media

TP27
Seriously People It's 2018
Learn how today's technology tools and solutions can be utilized to help leverage content and communicate your messaging in a way to maximize the event experience.
Jim Kelley, vice president, PRG

Wednesday 5:30 PM - 6:30 PM
WP1
From Corporate to Consulting/Freelancing
Learn how to make the move from corporate exhibit manager to consultant. Learn from a veteran with 20-years experience as a successful freelance project manager.
Candy Adams, CTSM Bronze, CEM, CMP, CMM, "The Booth Mom®", Trade Show Consulting

WP2
Strategy? Experience? What Does That Even Mean?
The two most over-used words in our industry are "strategy" and "experience". Yet, most people don't know how to develop a strategy nor plan an effective experience. Come learn more.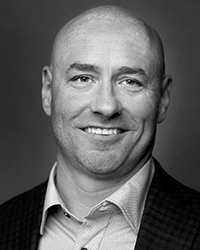 Brian Baker, vice president, HighMark TechSystems

WP3
FULL
Events Beyond The Booth: Extending Your Live Marketing Mix
Looking for ways to achieve deeper connections and extend your live marketing efforts beyond your trade show booth? Let's exchange ideas and strategies for off-the-show floor experiences that deliver great return.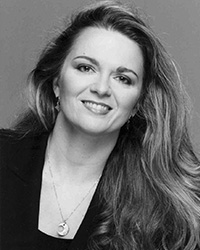 Bonnie Hansen, director of events, mg

WP4
Transform Attendees into Participants: Audience Engagement Technology to Improve Events
Leverage new apps and tools (many are low cost or free) to create a richer meeting experience. Discuss audience engagement ideas and to share best practices.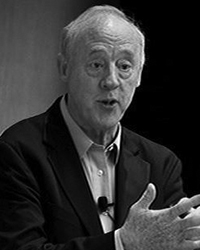 Corbin Ball, CSP, CMP, DES, CEO, Corbin Ball Associates

WP5
Sales and Marketing Alignment
Share best practices and strategies to get sales and marketers speaking the same language, focused on the same priorities and performing at peak levels.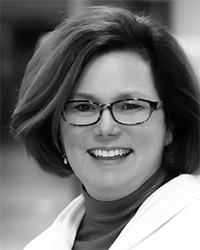 Ellen Campbell-Kaminski, vice president of marketing, Exhibit Concepts, Inc.

WP6
FULL
Building Buy-In and Managing Major Change
Discuss what it really takes to make major changes to your trade show program.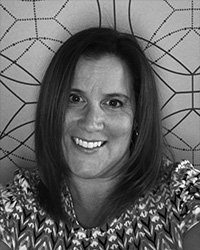 Beth Clark, senior marketing manager, CenturyLink

Liz Nacron, executive vice president, creative and production and executive producer, Live Marketing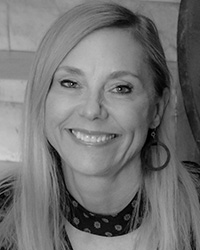 Anne Trompeter, principal and executive creative strategist, Live Marketing

WP7
Global Exhibiting Nightmare Stories
Share stories of things that went wrong--and what can be done to prevent them.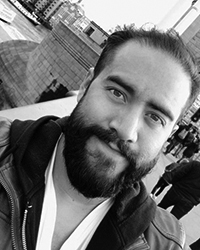 Francisco "Paco" Collazo, general manager, SISTEXPO

WP8
Best People Forward: Managing Your Most Important Exhibiting Asset.Your Booth Staff
How do you select, prepare, train and manage your booth staff for peak performance?Join your peers for a lively discussion as we share our most successful strategies.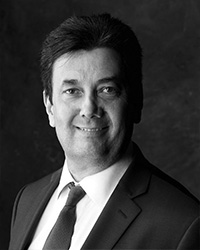 Jefferson Davis, president, a.k.a. Tradeshow Turnaround Artist, Competitive Edge

WP9
Prioritizing Smaller, Regional Trade Shows
Many exhibitors overlook the importance of their smaller, regional trade shows and, with so much to do, who could blame them? Let's discuss ways to do more with less.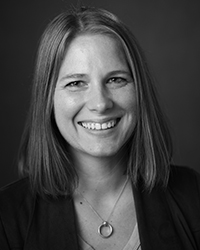 Robyn Davis, trade show strategy specialist, Exhibitor Education by WINH

WP10
Exhibitor ROI Best Practices
Exhibiting is a big investment. How do you evaluate the outcome? Come share best practices with peers, learn what works for others and review best practices identified by CEIR research.
Nancy Drapeau, PRC, senior director of research, Center for Exhibition Industry Research

WP11
Get a Seat at the Table
Stop being viewed as a logistics specialist. Learn how to move beyond this stereotype and earn a seat at the strategic table where the important marketing communications dialogue takes place.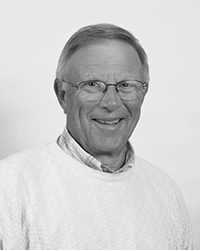 Marc Goldberg, CME, associate, marketech360

WP12
Hospitality and F&B Cost Saving Tips - Bring It to Your Bottom Line
Did you land your current position despite limited hospitality and F&B experience? Share best practices and learn from--and with--your peers!
Kathleen Gunderson, CTSM Diamond, AVP tradeshows and events project manager, Wells Fargo

WP13
How to Write a Strategic Plan for Your Program That Delivers Measurable Business Results
Proving trade show programs impact is hard because the process for developing metrics is backwards. You can reverse it with a strategic plan for your program based on business results.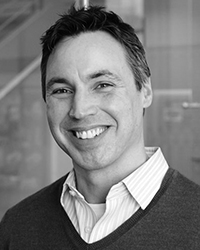 Eric Preston, senior vice president, Derse

WP15
FULL
Winning With Team Member Events
Discuss strategic approach to planning and delivering internal team member events, driving engagement, culture and ROI.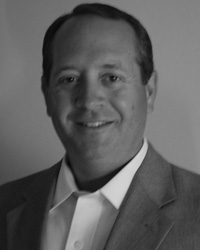 Greg Schneider, marketing director, Dell Technologies

WP16
Entertainment Technology for Events and Exhibits
Discuss the myriad technologies available in the entertainment industry that can be applied to exhibits and events. Topics may include lighting, audio, LED and traditional video, interactive video and more.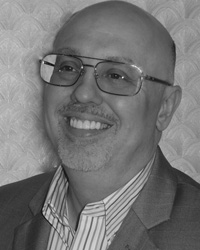 Doyle Martin, chief operating officer, TLS Productions Inc.

WP17
Proving Your Event's Success with Digital
How do you prove that your event or trade show delivered a return? We'll talk about your pain points and discuss how to turn your data into a success story.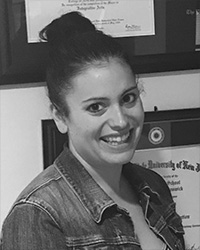 Victoria Scanga, digital marketing manager, NX3 Corporation

WP18
Quiet Your Inner Critic--Strategies and Tactics
How do you call off your inner critics when they start blasting you for not being good enough, smart enough or creative enough? Share stories, tips and tactics.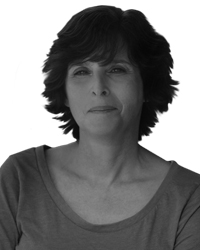 Lisa Sinicki, president, LGS Communications

WP19
FULL
Positioning Face-to-Face Marketing in a Digital World
Regardless of your or your target audience's demographic, digital plays a larger role every day. In an industry that thrives on human interaction, how do exhibit marketers position digital?
Rick Stoner, vice president of sales and client strategy, Derse

WP20
FULL
Crowd Gatherers, In-booth Attractions and Models
From popcorn machines to magicians--share appropriate and effective methods to gather a crowd and attract prospects to your exhibit.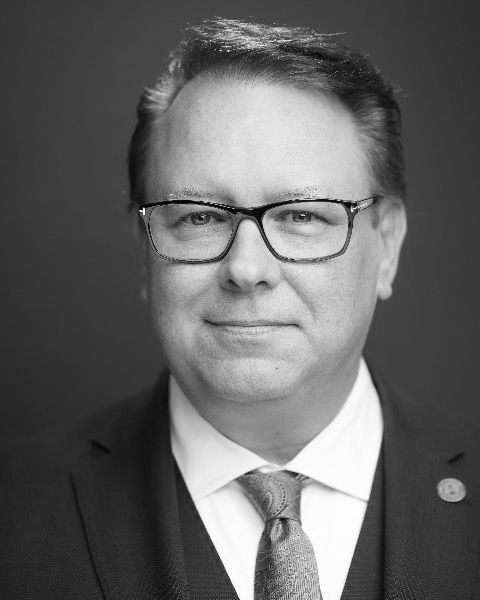 Scott Tokar, professional speaker, magician and founder of Corporate-FX, Tradeshow Magic Group

WP21
Advice on Developing Your CTSM Portfolio
Learn what you can do now to begin preparing for the written portfolio certification requirement.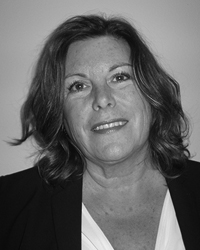 Jennifer Sabel, CTSM, trade show and events manager, Fujifilm SonoSite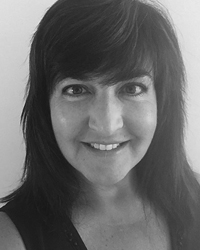 Valerie Hurst, CTSM Silver, senior account executive, Skyline Exhibits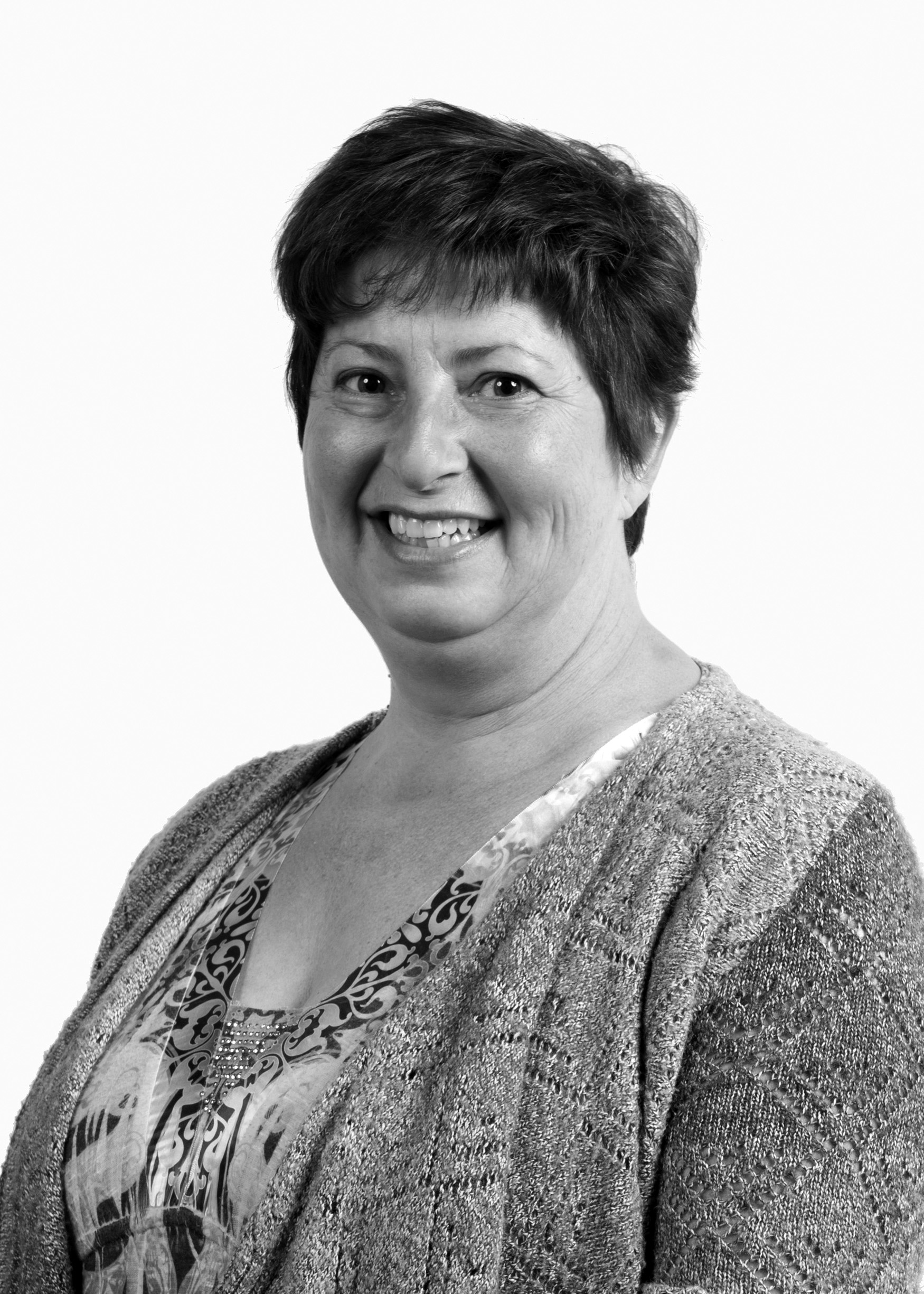 Christine Sionne, CTSM, trade show manager, Hunter Industries

WP22
CTSM - Learn More About the Program
Meet with CTSM graduates to have your questions answered and find out more about what certification involves.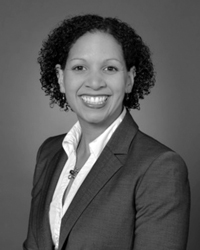 Andria Lynch, CTSM, corporate event/tradeshow manager, Pershing a BNY Mellon Co.

WP23
How Does CTSM Help My Career?
Talk to CTSM graduates to discover the value of certification and to learn the benefits others have reaped by earning their CTSM credentials.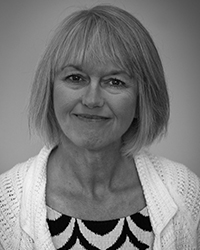 Susan Daddio, CTSM, director, global events, Waters Corp.

WP24
Motivating and Coaching Your Exhibit Staff
Months of planning and your tradeshow ROI still falling short? The secret sauce to your success is the staff. Come discuss motivational tips for coaching your team to top show floor performance.
Ben Olson, vice president, magnifyT mg's internal marketing services agency

WP25
FULL
Creating In-booth Engagements that Deliver Meaningful Results
Need a fresh approach to the way you engage your audience? Join our discussion on unique ideas, the role of technology and strategies for in-booth engagement that connect back to your overall marketing objectives.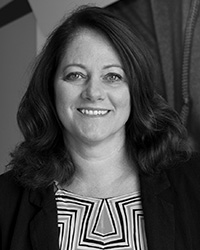 Ann Marie Burke, marketing strategist, mg