MONDAY 10:00 AM - 10:45 AM
Track:
Exhibits, Experiences, Events
M661 45 Minute Best Practices Session:
It Takes a Village: Create Effective Data Storytelling through Team Collaboration
Wockhardt introduced themself as a key player in the fight against antimicrobial resistance with an exhibit that leveraged data storytelling. The resulting exhibit interactively spotlighted public health epidemiology data and Wockhardt's impressive clinical trial results. By consistently communicating vision and expertly managing a myriad of moving parts, this client/agencies partnership netted record results. Learn:
• The role of data storytelling in an exhibit environment
• Where their own company's opportunities for data storytelling may lie
• How exhibit design and digital interactive programs combine to successfully convey a data story
• Best practices for coordinating moving parts between vendors for client satisfaction
FACULTY:

David Pott

David Pott co-founded the ARK Media group in 1999 to meet a growing need to provide cutting-edge interactive media to clients in the healthcare arena. Specializing in digital storytelling for exhibits, he is an award-winning producer of video and animation, interactive panels and quizzes, VR-style immersive programming, and live presentations and games. David holds a BS from Northwestern University and an MFA from UCLA's School of Film and Television.


Connect with David Pott:





Additional sessions presented by David Pott:

S674
Empathic Experiences: Seven Reasons Why They Belong in Your Convention Marketing Mix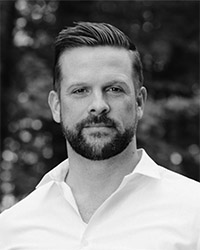 Mark Carter

Mark brings over 20 years of experience in production, design, management and client services roles, a rare combination in this industry. He has had proven success with clients in pharma/ healthcare, technology, finance, and automotive. Mark directed and managed large, sophisticated convention and event programs and has been responsible for the staffing and development of account teams. Mark drives Taylor's advanced measurement and cost savings initiatives specializing in ROI and ROO reporting.


Connect with Mark Carter: