THURSDAY 10:00 AM - 10:45 AM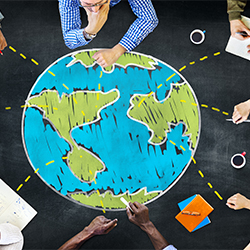 Track:
Global Exhibit Marketing
R545 45 Minute Session:
How and Why Are U.S. and International Exhibit Designs Different?
The exhibit designs at trade shows both in the U.S and overseas are driven by many factors. These include trade union labor, venue location, electrical voltage, and how food and drink costs are handled in the exhibit. This session will compare and contrast how these factors influence U.S. and international exhibit designs. Topics include:
• U.S. convention centers versus international fairgrounds
• U.S. versus international fabrication facilities including the differences in construction techniques and materials
• U.S. versus international freight/shipping
• U.S. versus international show rules and regulations
• U.S. versus international trade show frequency
• U.S. versus international in-booth hospitality
FACULTY:

Steve Riches

Steve Riches is a Principal at Laguna Displays, a full-service provider of exhibit solutions for U.S. and international trade shows and events. He has more than 20 years of trade show and event marketing experience, including international exhibiting and trade show program management. Steve is past President of the Experiential Designers and Producers Association (EDPA) Southern California Chapter. Steve was born in England and is multilingual, with fluency in French, Spanish, and English.


Connect with Steve Riches: