SUNDAY 8:30 AM - 12:00 PM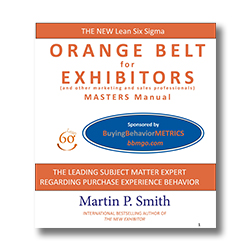 Track:
Measurement & Analytics
S108 Half-Day Workshop & Authors Executive Series:
Lean Six Sigma White Belt for Exhibitors
This Lean Six Sigma White Belt certification workshop is designed specifically for marketing and sales professionals. Learn to apply continuous improvement methodology to your customers' touch points and purchase experiences to turn prospects into loyal clients and advocates. Leave ready to:
• Create and manage a Lean Six Sigma platform focused on maximizing your return on investment
• Utilize the Six Sigma structure to efficiently manage projects, events and promotional activity
• Formulate elements that drive target attendees from awareness to conversion
CTSM Candidates with 5 or more years of experience may take this session in place of certain five-digit required sessions, with prior approval.


FACULTY: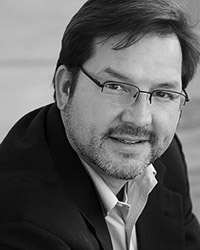 Marty Smith

Marty is considered a leading subject matter expert regarding Continuous Improvement (CI) in Purchase Experience environments. He attained the level of Lean Six Sigma Master Black Belt Sensei and is an expert in analysis and experimentation in these complex, chaotic environments. He has helped corporations implement CI methodology in areas ranging from accounting to warehousing in order to maximize return on investment (ROI). He has published THE NEW EXHIBITOR and Orange Belt for Exhibitors.


Connect with Marty Smith:



Additional sessions presented by Marty Smith:

R113
Lean Six Sigma Orange Belt: Part IV
W111
Lean Six Sigma Orange Belt: Part II
W112
Lean Six Sigma Orange Belt: Part III
T110
Lean Six Sigma Orange Belt: Part I