TUESDAY 8:00 AM - 9:30 AM
Track:
Exhibits, Experiences, Events
T601
Let's Play: Build Traffic and Generate Brand Affinity with Gamification
Gamification leverages competition, collaboration and fun to create compelling interactive experiences. Learn how gamification can help engage and educate customers, build traffic and generate brand affinity. Participants will also take part in a hands-on game design workshop and explore:
• How gamification works and the psychology behind it
• How to identify the best games for every audience
• Examples of winning game-based exhibits-and a few losers
• How to build gamification solutions for your own brand
FACULTY: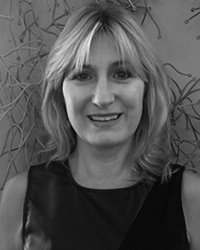 Trent Oliver

Trent Oliver is the co-founder and CEO of Blue Telescope, where for more than a decade she has developed and guided an in-house team that conceptualizes, designs, programs, and deploys award-winning technology-based exhibits. Exhibits have been created for clients such as Xerox, the National Museum of Mathematics, Liberty Science Center, Pfizer, Merck, and many more.


Connect with Trent Oliver:




Additional sessions presented by Trent Oliver:

M748
Jump Start Your Career in Healthcare Exhibiting