TUESDAY 10:00 AM - 10:45 AM
Track:
Exhibits, Experiences, Events
T660 45 Minute Session:
How to Avoid Personalization Fail
The fact is: Most marketers approach personalized experiences incorrectly. Join us for a discussion on what it takes to create a personalized experience that drives tangible results. Learn:
• What personalization is and why you should care
• Why a creating a personalized experience is a journey, not a destination
• Why without a deliberate personalization effort, you will only become more disconnected from your customers
• The importance of feedback and trust
• The proper approach to knowing your audience
• The importance of starting with the right platform
FACULTY: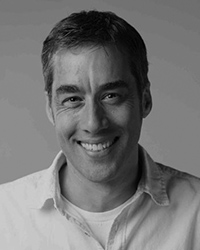 Nico van Praag

Over the last 25 years Nico has put his strategic fingerprint on some of the world's best brands including Audi, Nike, VISA, GAP, Microsoft and Xbox, General Motors brands, and Sega. He's driven by a belief that great strategy requires creativity just like the creative itself. Prior to joining Kenwood Experiences, Nico worked with some pretty smart people at great companies including Venables, Bell & Partners, AKQA, Goodby, Silverstein & Partners and Sterling Brands.


Connect with Nico van Praag: