EXHIBITORLIVE News
11/27/2018


EXHIBITOR magazine announces a new partnership with Impact XM, the official EXHIBITORLIVE Lanyard Provider for EXHIBITORLIVE, The Professional Development Conference for Trade Show and Corporate Event Marketing, to be held at the Mandalay Bay Convention Center in Las Vegas, February 24-28, 2019.

"We are excited to announce Impact XM's sponsorship of the EXHIBITORLIVE Lanyard," said Randy Acker, president & coo of Exhibitor Media Group. "These lanyards are worn by everyone attending EXHIBITORLIVE – conference attendees, exhibit hall visitors and press. They're impossible to miss, and it's a powerful way for Impact XM to leverage its presence at the conference and trade show."

"After years of involvement with EXHIBITORLIVE, we now have countless examples with measurable results exemplifying the value of participating in this program," said Thomas Frisby, vp of creative and marketing for Impact XM. "EXHIBITORLIVE gives us the visibility we need every time!"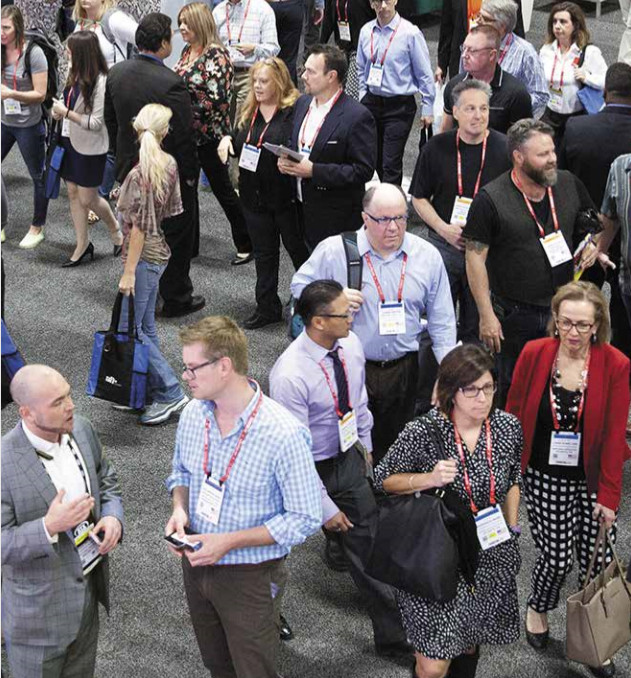 Visit Impact XM in booth #1501 in the Exhibit Hall at EXHIBITORLIVE.


About Impact XM
Impact XM crafts strategically driven, creatively focused brand stories through live and digital experiential marketing that delivers measurable results for its clients. Trusted by some of the world's most respected organizations, the agency has a forty-four-year heritage of insightful strategy, brilliant creative, smart fulfillment and purposeful metrics across business and consumer trade shows, user conferences, event activations and digital engagements. Impact XM clients operate across a variety of industries, including the Aviation, Healthcare, Technology and Industrial sectors. Headquartered in New Jersey, Impact XM maintains locations in Toronto, Los Angeles, Las Vegas, Washington D.C. and Zurich. More information can be found at www.impact-xm.com.

About Exhibitor Media Group
The leader in trade show and corporate event marketing education, Exhibitor Media Group publishes the award-winning EXHIBITOR magazine, a monthly publication featuring best practices in trade show marketing. EXHIBITOR's learning events include: EXHIBITORLIVE, the professional development conference for trade show and corporate event marketers; EXHIBITORFastTrak accelerated learning conferences; and EXHIBITOR eTrak, professional online learning. Exhibitor Media Group is also the founder and sponsor of CTSM (Certified Trade Show Marketer), the industry's only university-affiliated professional certification program. Learn more at www.ExhibitorOnline.com.

EXHIBITOR is a registered trademark, and EXHIBITORLIVE, EXHIBITORFastTrak, and EXHIBITOR eTrak, are trademarks of Exhibitor Publications, Inc. in the USA and other countries. All company and/or product names may be trade names, trademarks and/or registered trademarks of the respective owners with which they are associated.




Contact:


questions@exhibitormagazine.com