Comprehensive Conference
Whatever your challenge, EXHIBITORLIVE has you covered. 176 in-depth sessions and workshops on all aspects of face-to-face marketing & management. To paraphrase: "You're going to need a bigger brain."

STEP 1
Narrow down the list by choosing a Track, Type, or Day, or by searching.
Search:
STEP 2
Click the
to mark your
favorite sessions
, or write them on the
Schedule Builder
worksheet.
All Tracks; Field Trips; All 5 Days
MONDAY 8:00 AM - 11:30 AM

M622
CTSM 5
Exhibits, Experiences, Events
Half-Day Workshop & Field Trip:

The Best Thing is Being There - Site Inspection Workshop


TUESDAY 7:30 AM - 9:30 AM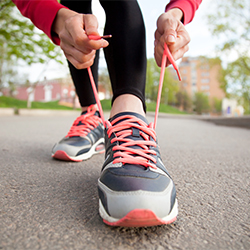 T646
Exhibits, Experiences, Events
Field Trip:

ExhibitDASH!


TUESDAY 3:45 PM - 8:00 PM

T683
NEW
Exhibits, Experiences, Events
Field Trip & Half-Day Workshop

Transforming Spaces: The (Downtown!) Las Vegas Experience


Session is sold out