THURSDAY 1:00 PM - 2:30 PM
Track:
Planning & Execution
, Core Knowledge
R261 Best Practices Session:
Trade Show Exhibiting for Large Corporations
There are unique challenges faced by exhibitors who work for large corporations. We have resources at our disposal that our peers may not have access to. However, this does not mean we have an unlimited budget or an easier time planning. Share your experiences and learn how to:
• Collaborate with different departments, business units and vendors
• Maintain your budget while showcasing your company to premium brand standards
• Ensure you and the planning team stay on track and within allocated timeframes-despite changes in the organization and conflicting priorities
• Work within the systems and technology allowed
• Understand that brand recognition can work for you-or against you
• Know when to ask for help
CTSM Candidates with 5 or more years of experience may take this session in place of certain five-digit required sessions, with prior approval.


FACULTY: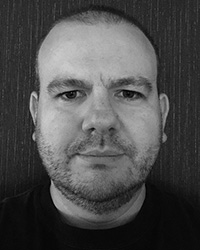 Jason Vickers, CTSM Bronze, manager of trade shows and events, Verizon

As a Trade Show Manager with Verizon Enterprise Solutions, Jason Vickers is responsible for project management, implementation, and execution of multiple high-visibility Tier 1 and Tier 2 trade shows, including National Retail Federation (NRF), Enterprise Connect, National Association of Broadcasters (NAB), Cisco Live, AWS re:Invent, and Gartner Symposium ITxpo. He has experienced firsthand and understands best practices to overcome the unique challenges corporate exhibitors face. Jason oversees the multi-million dollar enterprise trade show budget.


Connect with Jason Vickers:




Additional sessions presented by Jason Vickers:

R755
Maximize Your Travel Points and Credit Card Rewards