TUESDAY 3:45 PM - 5:15 PM
Track:
Measurement & Analytics
, Expanded Knowledge
T107 Advanced Learning Session:
Mastering Measurement, Reporting and ROI
With the increasing availability of data, measurement reports often become an overwhelming sea of numbers. In this presentation, you will learn how to break down and view data in ways that help measure, report and determine the return on investment (ROI) of your live events. Topics include measurement methodology, optimization opportunities and benchmarking. Attendees will leave with:
• An understanding of the value of data-based decision making
• The ability to decipher various types of metrics and assess their value
• A collection of measurement methodologies that help demonstrate ROI
• A framework for creating valuable reports for your organization
CTSM Candidates with 5 or more years of experience may take this session in place of certain five-digit required sessions, with prior approval.


FACULTY: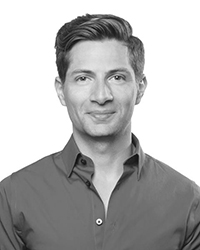 Ben Grossman, senior vice president, group strategy director, Jack Morton Worldwide

Ben Grossman oversees the strategy practice at Jack Morton across the New York, Boston and Princeton offices. He has set strategy for some of the world's foremost brands, including Subway, Liberty Mutual, P&G, L.L.Bean, Love Has No Labels, Fidelity, Calvin Klein, PUMA and many more. He's presented around the world for organizations including SXSW, CES, Microsoft and Intel, and has been tapped for his expertise by Mashable, Yahoo! News, Chief Marketer, PSFK and BtoB Magazine.


Connect with Ben Grossman: