TUESDAY 10:00 AM - 11:30 AM
Track:
Exhibits, Experiences, Events
, Core Knowledge
T601
Let's Play: Build Traffic and Generate Brand Affinity with Gamification
Gamification leverages competition, collaboration and fun to create compelling interactive experiences. Learn how gamification can help engage and educate customers, build traffic and generate brand affinity. Participants will also take part in a hands-on game design workshop and explore:
• How gamification works and the psychology behind it
• How to identify the best games for every audience
• Examples of winning game-based exhibits-and a few losers
• How to build gamification solutions for your own brand
FACULTY: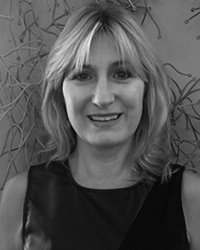 Trent Oliver, principal/managing director, Blue Telescope

Trent Oliver is the Principal, Managing Director of Blue Telescope, an interactive experience agency located in NYC. Blue Telescope expands the human experience through design and technology. As Managing Director, Trent has overseen the company grow to be both respected and lauded, guiding an in-house team that's won more than 100 awards for creativity (several EXHIBITORLIVE Buyers Choice & 2011 Best of Show Large Booth award) for their engaging, boundary-pushing interactives.


Connect with Trent Oliver:




Additional sessions presented by Trent Oliver:

M748
Jump Start Your Career in Healthcare Exhibiting