WEDNESDAY 3:45 PM - 5:15 PM
Track:
Exhibits, Experiences, Events
, Expanded Knowledge
W661 Best Practices Session:
It Takes a Village: Create Effective Data Storytelling through Team Collaboration
After 20 years of research, Wockhardt was ready to introduce themselves as a key player in the fight against antimicrobial resistance. The strategy was to leverage data storytelling to convey public health epidemic data and highlight Wockhardt's impressive clinical trial results. Pulling this complex program together required consistent communication and coordination between Wockhardt, its exhibit designer, and its digital agency. The resulting exhibit spotlighted the data in innovative and interactive ways. Learn to:
• Apply data storytelling in an exhibit environment
• Understand the roles of exhibit design and interactive digital media in data storytelling
• Expertly coordinate your suppliers
FACULTY:

David Pott, managing director/principal, ARK Media

David Pott co-founded the ARK Media group in 1999 to meet a growing need to provide cutting-edge interactive media to clients in the healthcare arena. Specializing in digital storytelling for exhibits, he is an award-winning producer of video and animation, interactive panels and quizzes, VR-style immersive programming, and live presentations and games. David holds a BS from Northwestern University and an MFA from UCLA's School of Film and Television.


Connect with David Pott:





Additional sessions presented by David Pott:

W674
Seven Reasons Why Empathic Experiences Belong in Your Convention Marketing Mix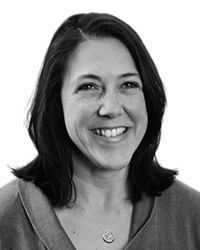 Rebecca McFarland, vice president of operations, ARK Media

As Vice President of Operations at ARK Media, Rebecca McFarland wears many hats. In the last 8 years at ARK, she's explored how people collaborate together (both successfully and unsuccessfully) in an agency working with exhibit companies and clients. For over 25 years, she has been involved in operating businesses in both the private and non-profit arenas. Rebecca enjoys working closely with team members while continually looking at the big picture.


Connect with Rebecca McFarland:





Additional sessions presented by Rebecca McFarland:

W674
Seven Reasons Why Empathic Experiences Belong in Your Convention Marketing Mix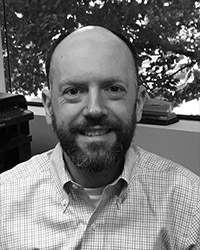 Patrick Taaffe, head of market research and planning, Wockhardt USA, LLC

Patrick is Sr Manager, Market Research and Competitive Intelligence at Wockhardt, a diversified pharmaceutical and healthcare company based in Mumbai, India. Patrick currently leads all market research and forecasts for Wockhardt's US marketed products, and similarly for Wockhardt Discovery's pipeline of novel antibiotics for the treatment of multi-drug resistant bacterial infections. Prior to joining Wockhardt he was Pharmaceutical and Medical Products Knowledge Specialist at consulting firm McKinsey & Co.


Connect with Patrick Taaffe:


Additional sessions presented by Patrick Taaffe:

R682
Advanced Data Storytelling: Research and Execution Techniques